FREE Clinique Smart Clinical Repair Wrinkle Correcting Serum Sample
| Comment
Like Clinique on Facebook and like a few recent posts.
Follow @clinique on Instagram then like some of their posts.
Search 'Clinique Smart Clinical Repair Wrinkle Correcting Serum' on Facebook, Instagram and Google and scroll through the results for a few seconds.
Close everything out.
Browse your newsfeed and wait to see if sponsored post shows up.
If you see it, click the Sign Up button or banner on the post and fill out the form to claim your sample.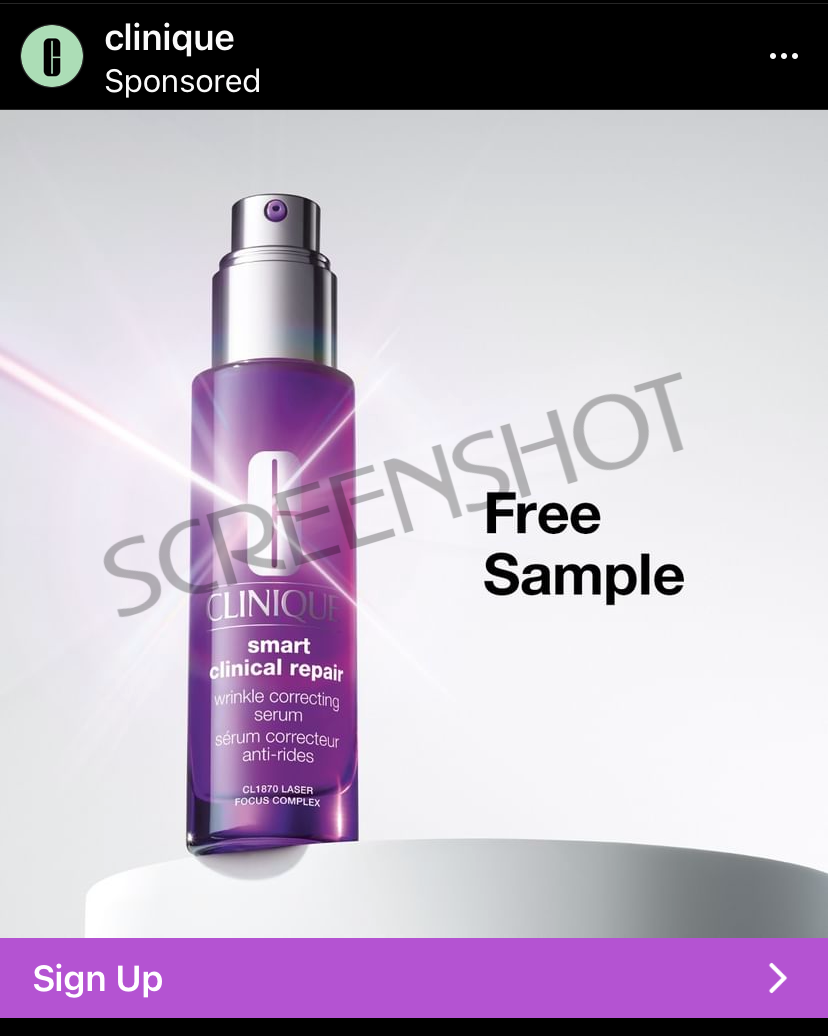 Thank you Anastasia and Evy!