FREE Starbucks Drink or Food Item for select Spotify Users
Friday, Jul 22, 2022 | 2 Comments
If you have the Spotify app and Starbucks app, you may be able to score a FREE Drink or Food Item at Starbucks with the new promotion. Follow the instructions below to see if you can claim a 150 Free Stars to redeem at Starbucks. Let us know if it works for you!
Open or download the Spotify app on your mobile device.
Make sure you have the Starbucks app, log in and go to rewards.
In the search bar of the Spotify App, type spotify:site:starbucks then click the search button.
Scroll down to check eligibility. If you're eligible, you'll see "This One's On Us. Learn More."
Click on Learn More.
You'll be redirected to the Starbucks App and should see a Success screen.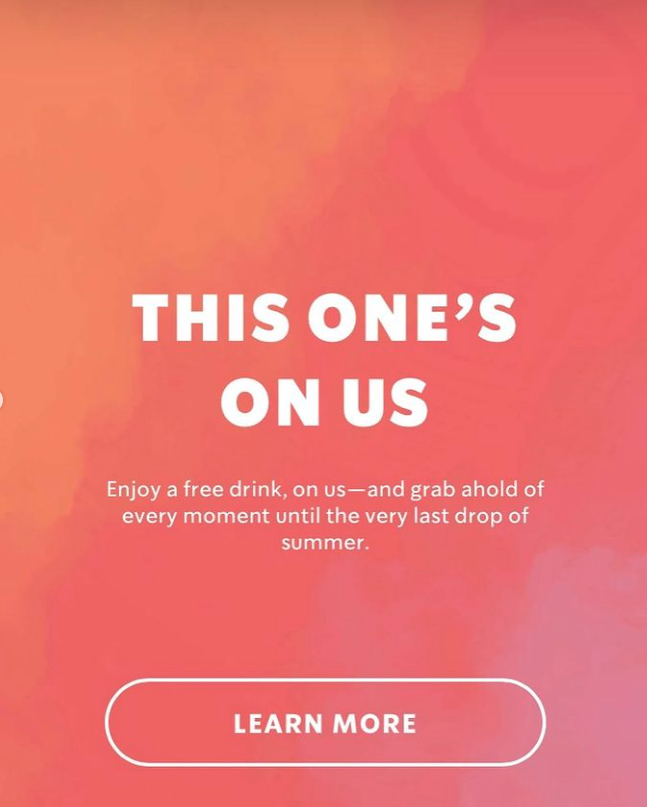 Points may take a little while to deposit into account. Once Stars are deposited, redeem for a Free Handcrafted drink, hot breakfast item or parfait.