Possible FREE Beekman 1802 Bloom Cream Sample (Facebook or Instagram Required)
Monday, Jun 27, 2022 | Comment
Beekman 1802 is offering a FREE Sample of Bloom Cream Probiotic Moisturizer through a sponsored ad on Facebook or Instagram. Watch your newsfeed for the post to claim. To increase your chances of seeing the ad pop up in your feed, follow the tips listed below.
TIPS
Like a few of their most recent posts.
Do a search on Google and Facebook for 'Bloom Cream Probiotic Moisturizer' then scroll through the results for a few seconds.
Close everything out.
Browse your newsfeed on Facebook or Instagram then keep a look out for the sponsored post to claim your sample.
It may take a few hours or days to show up.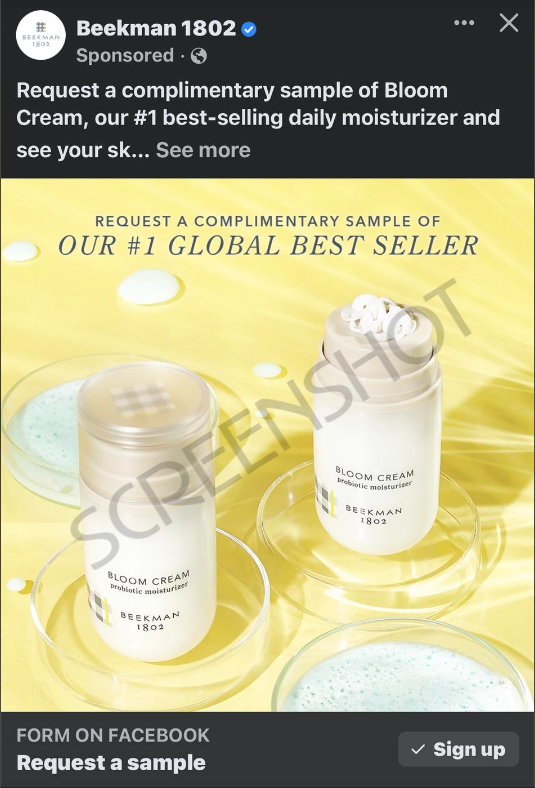 Let us know if you get it!