Lenovo True Wireless Earbuds ONLY $1.99 (Reg. $49.99) + FREE Shipping
| 11 Comments | Disclosure
HURRY!! Follow the steps listed down below score a pair of Lenovo True Wireless Earbuds for only $1.99 with free shipping. Regularly $49.99! These earbuds are currently a DOORBUSTER deal at 70% off so don't wait or you'll miss out! If earbuds are not of interest to you, you can get anything priced at $13 or less on Lenovo for free (just pay tax).
CLICK HERE then create a NEW Lenovo account. Make sure you check the box next to "MyLenovo Rewards Signup" for this offer to work.
Verify your email and login.
CLICK HERE then click on 'Earn Points' and complete the three activities worth 1,000 points each (November Gratitude, Add Date of Birth and Complete Profile - Zip Code).
GO HERE then click on 'Earn Points' and scroll down and click on 'Exclusive Codes' and enter one of the codes below to get $10 in rewards (10,000 points):
aceu
awakeforever
backrowshow
censedrook
chickenchief
emotaculous
fidgetice
forgegaming
fultec
gingerempire
itonbo
jdilla
lumberjackallenstreams
redbeardedninja
rogue
shambanytmaam
thehobolobo
westheugly
wily239
You will now have $13 to spend on anything on their site so anything $13 or less will be FREE! You'll only have to pay a small amount for tax.
GO HERE to buy the Lenovo True Wireless Earbuds for only $1.99 after the 70% discount and credit is applied or SHOP HERE for other items if you don't want earbuds.
Go to checkout and apply your $13 rewards (13000 points) if it's not automatically applied for you.
Complete your order and just pay the difference + any sales tax.
The arrows in the image below show the activities you'll need to complete to get all the points needed for this deal.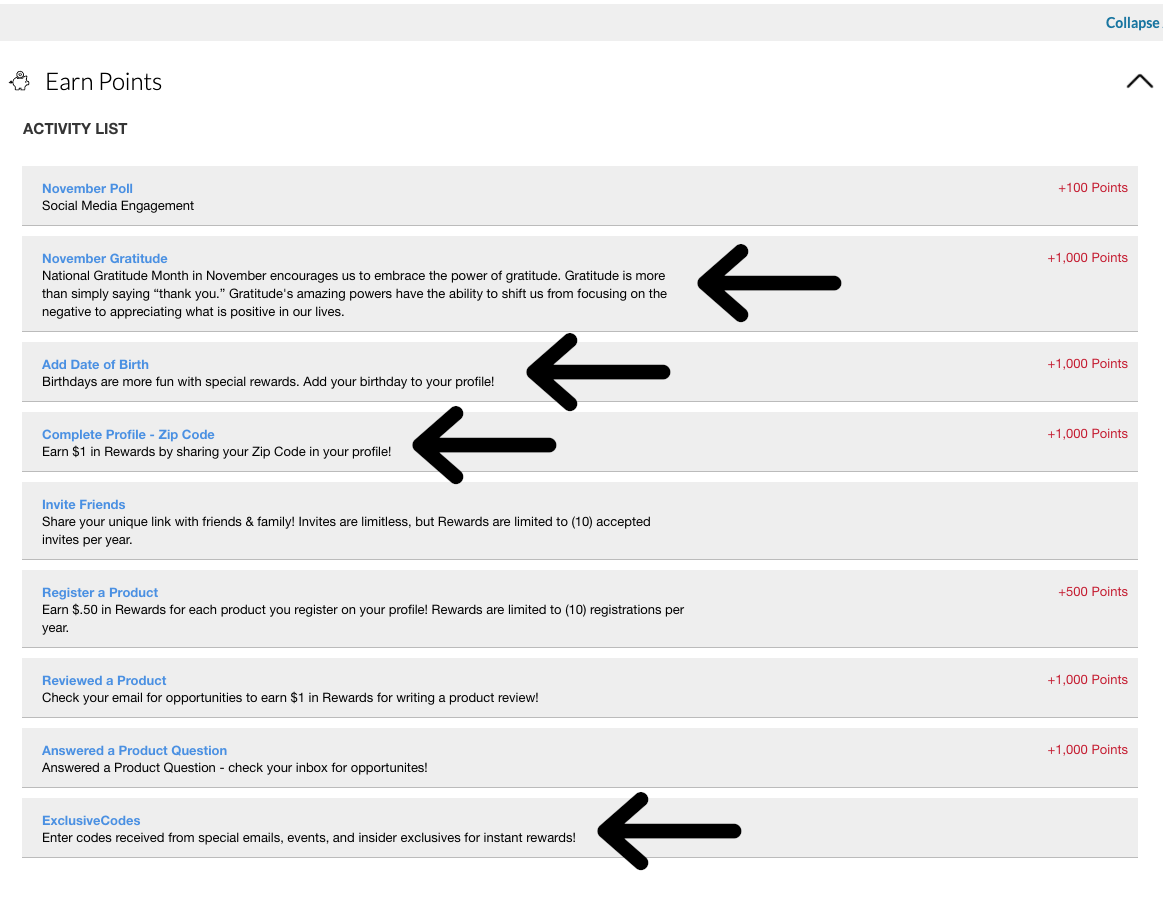 Comment below and let us know what you get!