FREE Samples from Checkout51 App
For a limited time, Checkout51 has new offers for a FREE Nexcare Duo Bandages Sample and a FREE Scotch-Brite Advanced Scrub Dots Sample for select members (see screenshot below)! If you're not already a member, click this link then download the app, sign up and verify your email, then either type in "sample" in the search menu or scroll way down to the bottom to see if the sample is offered to you (see screenshot below). Comment below and let us know if you claim yours!
Please note this offer may only be available for current or select members so be sure to join for free now so you don't miss out when they offer the next free sample!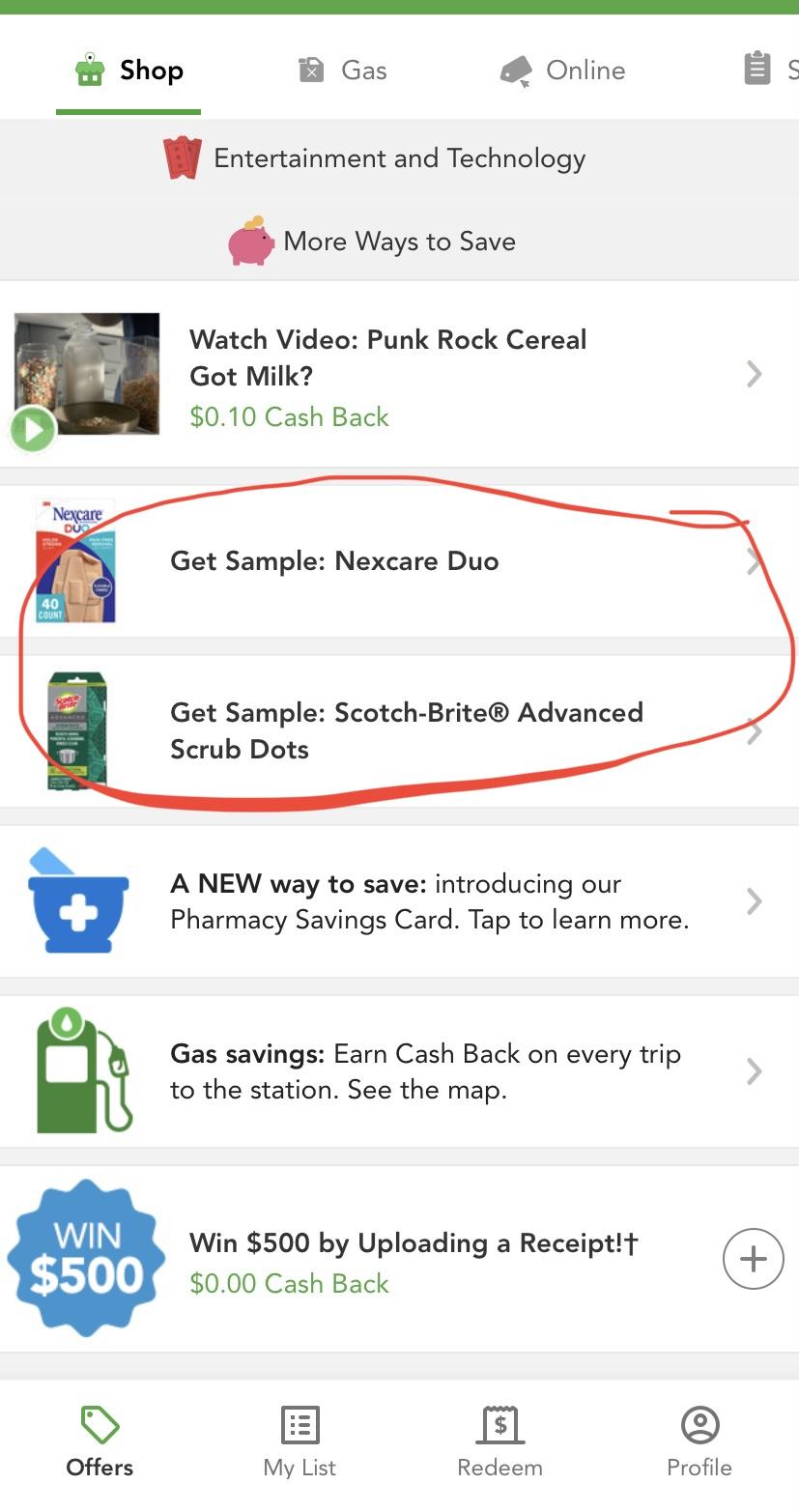 Posted by MrsVonBeau ~ See more
Samples