FREE $20 Sign Up Bonus + EXTRA $100 for Every 3 Referrals (App Required)
| 5 Comments | Disclosure
Plynk is an app designed to help you start investing, build confidence, and learn along the way. Get a FREE $20 Bonus when you sign up as a new member through our special link. You can also receive an additional $100 for FREE for every 3 people you refer! Go here and click follow link, download the app then create your free account, link an eligible bank account and your free $20 Sign-Up Reward will be added to your account within 30 days (it took 3 weeks to get our bonus - see screenshot proof below). Plynk is free for the first three months, after which a $2 monthly subscription fee applies. However you can cancel at anytime if you choose the service is not for you.
About Plynk
Plynk is an app designed to help you start investing. They replaced the confusing jargon and complex charts with straightforward language, tips, and how-tos. With Plynk, you can start investing with as little as $1, while building confidence and learning along the way.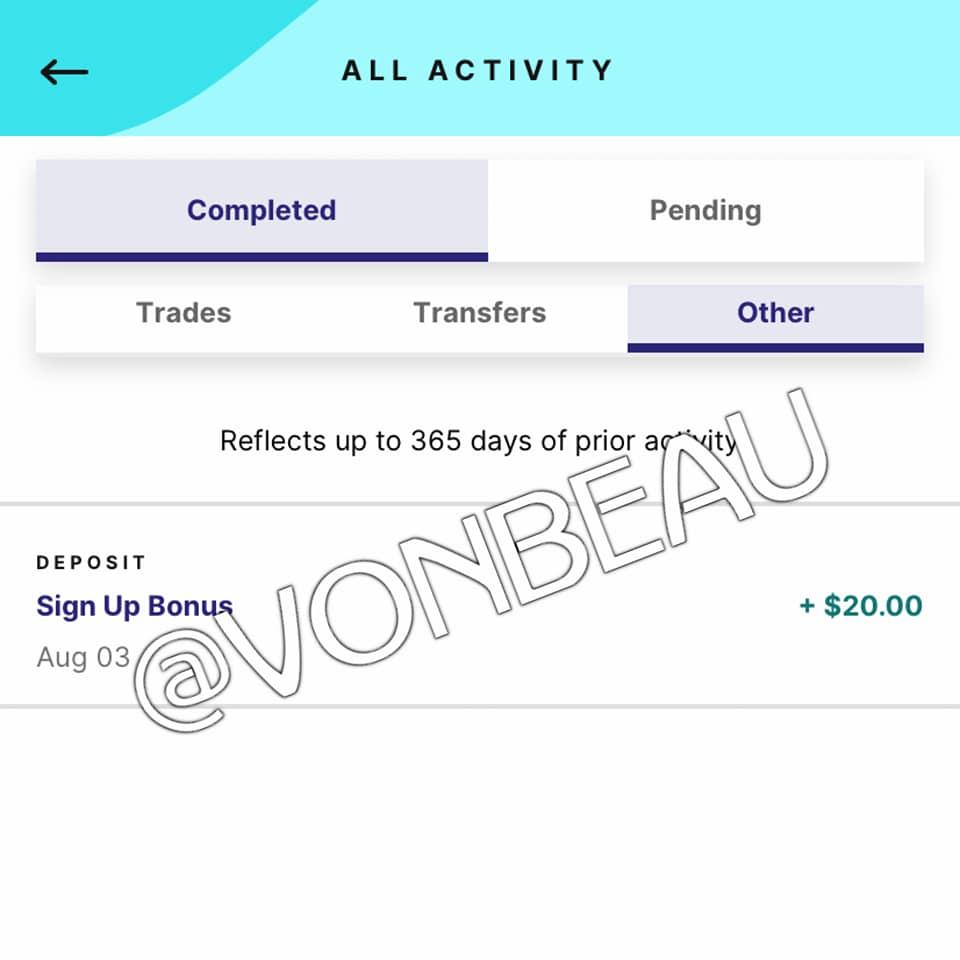 $20 Sign-Up Bonus Reward: Customers who receive the $20 Sign-Up Reward will not be permitted to withdraw those funds from their Plynk account for 30 days. This 30-day restriction on withdrawals of the $20 Sign-Up Reward will not apply if either (i) the customer's Plynk account receives a deposit of cash or securities from an external account, or (ii) the customer transacts or authorizes a transaction in their Plynk account in any investments (common stock, mutual fund, or exchange-traded fund) other than the default "sweep" into a Core Fund position.
Plynk Referral Program
Plynk currently has a $100 Referral Bonus Reward. To be eligible for a $100 Referral Reward, three of your referred friends and family members who are not current or former Plynk customers must use the link provided to you via the Plynk app to (i) download the Plynk app, (ii) sign up, and (iii) link an eligible bank account. Plynk will deposit $100 USD into your Plynk account within 30 days of three referrals completing all eligibility requirements. Limit of five $100 Referral Rewards ($100 USD each) per current Plynk customer over a 12-month period. Account must be in good standing to make qualifying referrals and to receive the $100 Referral Reward(s). Read more here.
This post contains our referral link. Thank you for signing up if you do!