FREE Rituals Cosmetics Skincare Samples
There's a new sponsored ad popping up on Facebook and INstagram for a FREE Sample of The Ritual of Namaste anti-aging day cream and serum from Ritual Cosmetics. This is only for targeted accounts so you can try the following tips to see if it'll come up for you. First, like Ritual Cosmetics on Facebook and follow @RitualCosmetics on Instagram then like 3-4 of their most recent posts. Next, search the brand "Rituals Cosmetics" on Google and scroll through the results page for a few seconds. Close everything out then open Facebook and scroll down and keep an eye out for the post (see screenshot below). Once you see it, click the "Sign Up" button and follow the steps to claim. Let us know if you get it!
Product description
The Ritual of Namaste is a new, advanced skincare range that shows the utmost respect for nature as well as your natural beauty. All of the products have been developed with responsibly sourced natural or naturally derived ingredients, making them ideal for unveiling your natural beauty. The Ritual of Namaste elevates your daily skincare to a soulful routine.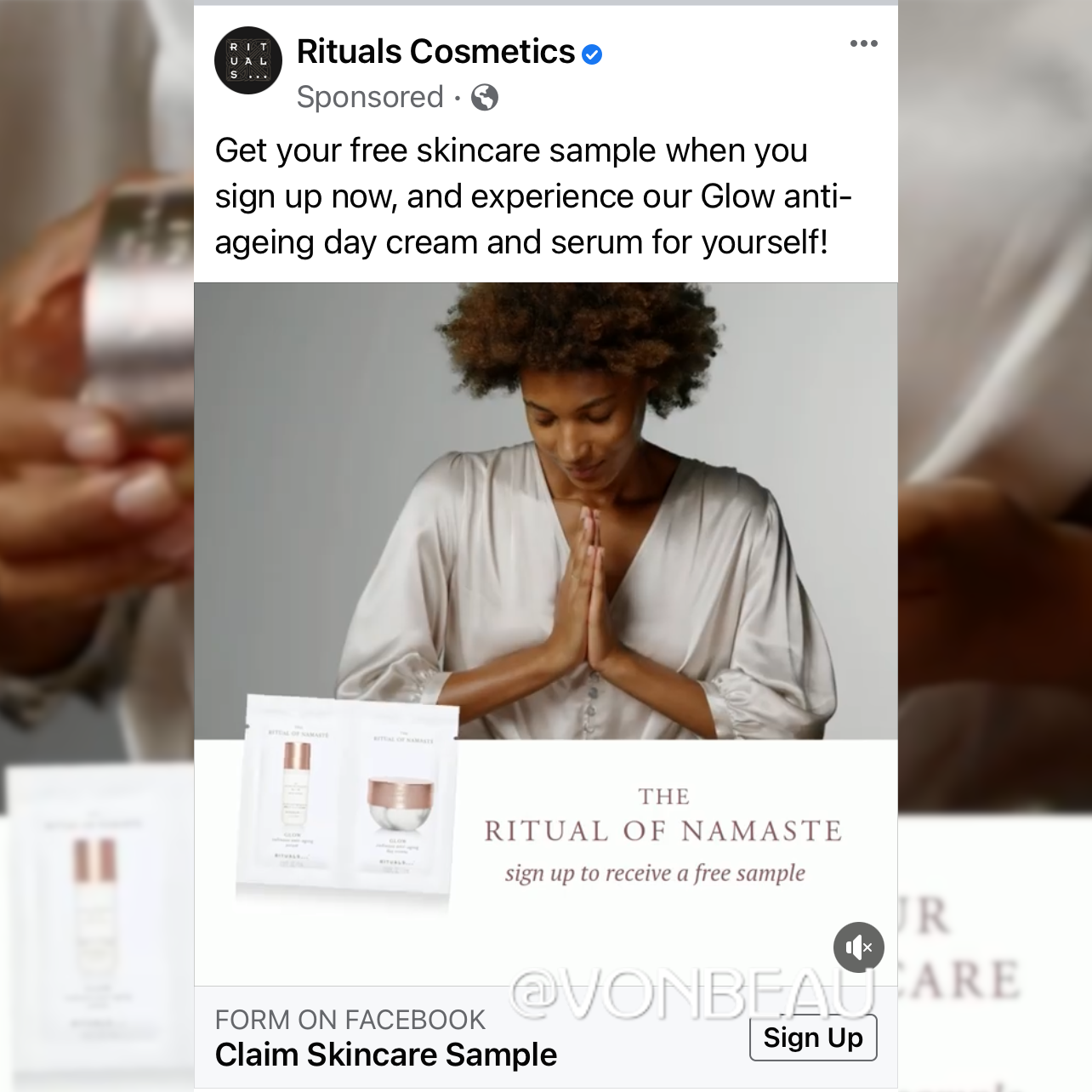 Shared by Freebies4funYari and Posted by MrsVonBeau ~ See more
Samples