FREE $5 Virtual Debit Card
If you're 21 or older, you can score a FREE $5 Virtual Debit Card from Budweiser/ Anheuser-Busch, while supplies last! You can use it to buy a beer or whatever else you want to spend it on. To get yours, click here and create a MyCooler account or login. Next, go here to the offer page (see screenshot below) then click the red CLICK HERE TO GET YOURS button. Fill out the form and upload a photo of your favorite place to get a beer to claim. Please keep in mind that it can take several weeks to receive the gift card; it does not arrive immediately. Offer not valid in AL, CA or TX. Comment below if you claim one!
Additional Info
If you do not see the "Grab a beer on us" offer shown in the screenshot, go to your account preferences, select Budweiser as your favorite brand then visit the link again and it should show up.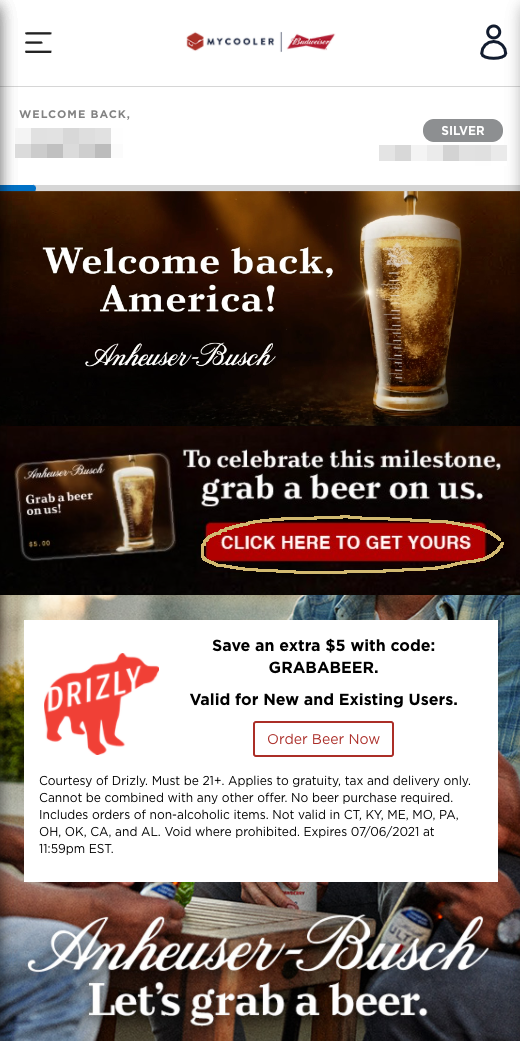 Posted by MrsVonBeau ~ See more
Freebies