FREE Walmart+ 30-Day Trial
FREE Shipping from Walmart with no order minimum... say WHAT!!? That's right! For a limited time, you can sign up for a FREE Walmart Plus 30-Day Trial and get FREE Shipping with no minimum order required! Cancel anytime. You may also receive a Free Welcome Kit in the mail like we did (see below)! If you choose to stay subscribed after the trial, you'll be charged $12.95 per month or $98 per year. However, if you cancel before the trial is up, you won't pay a thing! Click here to sign up and take advantage of this awesome deal and shop from the convenience of your own home without any shipping costs. Once you sign up for the trial, answer 3 questions and they will add an additional 15-days to your trial so you get a total of 30 DAYS of FREE SHIPPING!!
We received a nice surprise box for joining Walmart+ that included a tote bag, full size Sensodyne Pronamel toothpaste, travel size Listerine, Downy Unstopables sample, EmergenC sample and a coupon for a free 20oz Pepsi Mango (see image below for a picture of everything we got)!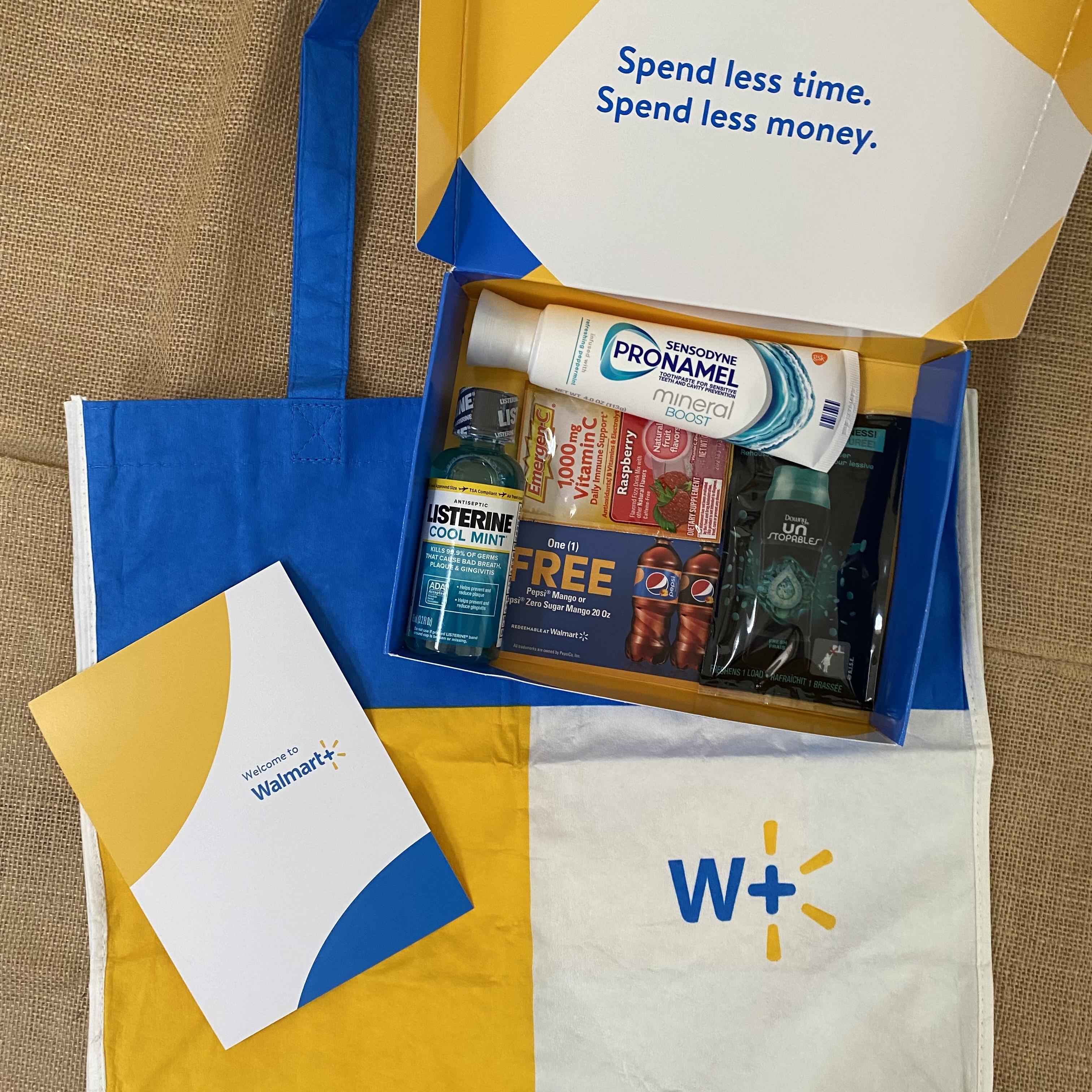 Posted by MrsVonBeau ~ See more
Freebies