FREE Sample Bag of Coffee
Botz Coffee is offering a FREE Sample Bag of Coffee with FREE Shipping when you sign up for their email newsletter and use the promo code ROASTSAMPLE at checkout. No payment info required. Click here then scroll to the bottom where it says "Newsletter", enter your email address and click SUBSCRIBE. Next, select the coffee you want then choose the 'Roast Sample (40g)' option from the drop-down menu and add to cart. Apply the code above to make your total $0.00 then place your free order. IF YOU GET AN ERROR WHEN APPLYING THE CODE, TRY BACK LATER (they are working on the issue)! This is a one-time purchase, not a subscription, so there is nothing to cancel. Comment below and let us know which flavor you choose!
About Botz Coffee
Micro coffee roastery in Munster, IN, producing creative takes on familiar flavors.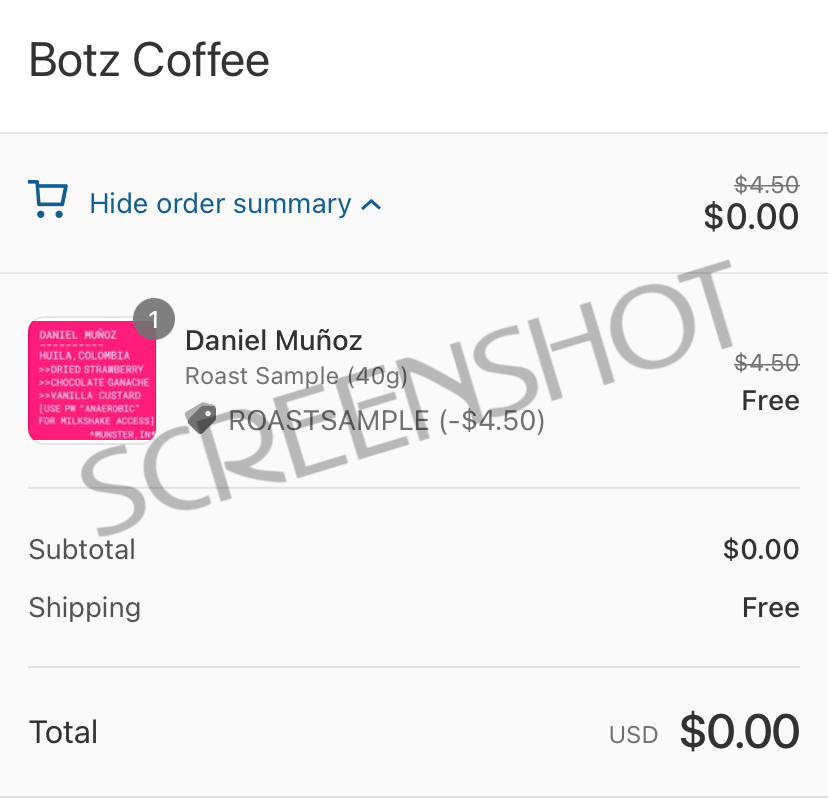 Posted by MrsVonBeau ~ See more
Samples