FREE Coach Dreams & Floral Fragrances
Watch your Facebook & Instagram newsfeed for possible sponsored ad for FREE samples of Coach Dreams & Floral Fragrances from Interparfums! If you don't see the offer pop up immediately after checking their page, here are some suggestions that may help: Go to the Interparfums Facebook page and like 5-10 of their posts. Search Coach Dreams & Floral on Facebook, Instagram & Google then close everything out. Now wait to see if sponsored post (see screenshot below) shows up where you can claim this freebie.
Below is a screenshot of what the sponsored ad post will look like.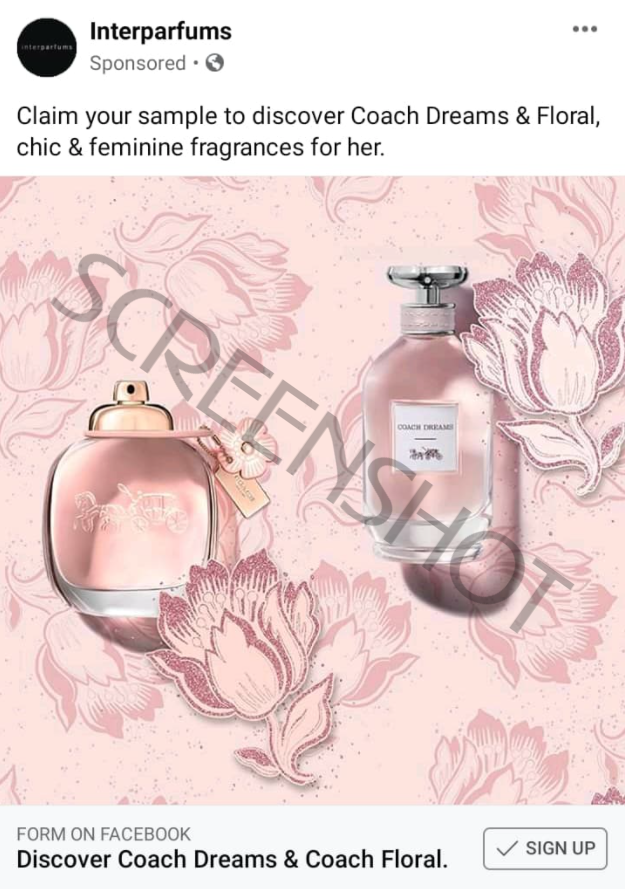 Shared by mommabyrd2016 and Posted by MrsVonBeau ~ See more
Samples