FREE Bobbi Brown Face Base Sample
There's a new sponsored ad on Facebook for a FREE sample of Vitamin Enriched Face Base from Bobbi Brown Cosmetics. Your account has to be targeted in order to see and claim this sample. If you don't see the offer immediately after checking the Bobbi Brown Cosmetics page, try these tips. Go here and like the Facebook page. Go to Google and do a search for Bobbi Bobbi Brown Vitamin Enriched Face Base. Scroll through the results for a few seconds then close everything out. Now, go back to Facebook and keep an eye on your feed and the ad may possibly show up in your newsfeed in a day or so. Let us know if you get it!
This is what the sponsored ad will look like.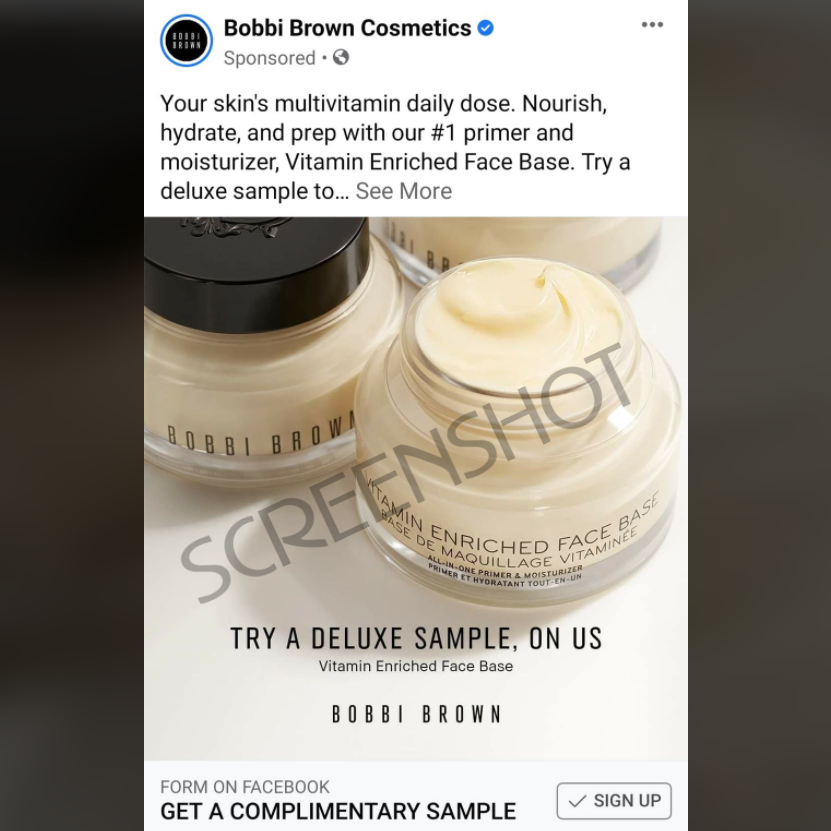 Thank you Anastacia for the screenshot!
Posted by MrsVonBeau ~ See more
Samples