FREE Byredo Mixed Emotions Sample
There's a new sponsored ad on Facebook for a FREE Sample of Mixed Emotions Eau de Parfum from Byredo (see screenshot below). We're unable to link directly since it's for targeted accounts only. If you don't see the offer pop up immediately after checking their page, try these suggestions. Like the Byredo Facebook page then like 3-4 of their posts. Do a Google search for Byredo Mixed Emotions and scroll through the results page. Close everything then open Facebook and browse your Facebook newsfeed to see if the ad post pops up for you in a day or so. This ad may also show up on Instagram.
Here's what the sponsored post will look like.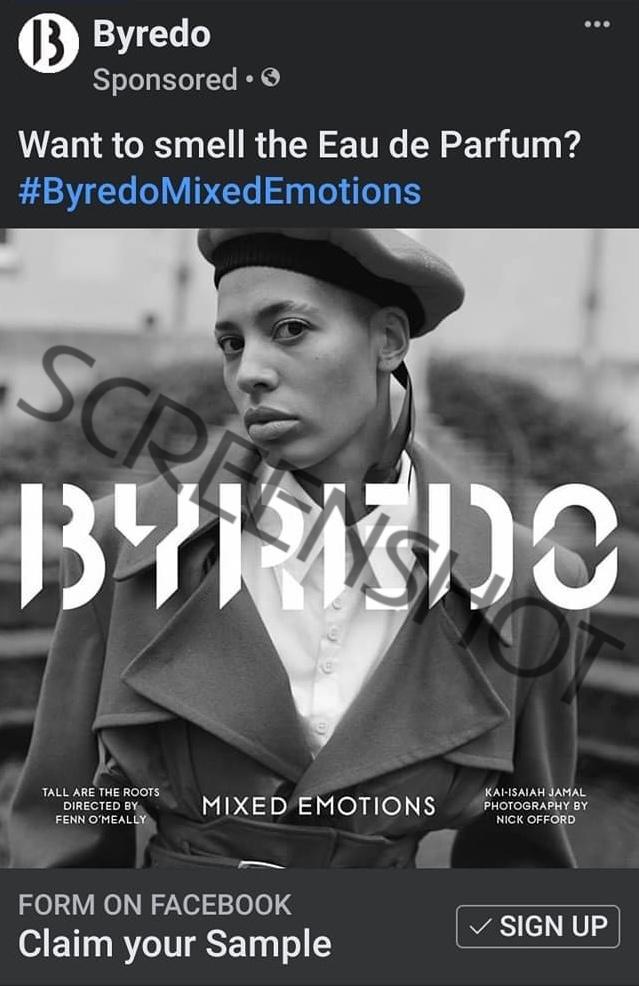 Shared by Tootie95 and Posted by MrsVonBeau ~ See more
Samples