FREE $5 Gift Card from PINCHme
PINCHme is giving members a FREE $5 Gift Card when you complete at least 1 offer on the claim page. There is no mention of what type of gift card this is. We are not a fan of these types of offers because they require you sign up for a trial to get the freebie. If you want to do this deal without spending any money, choose the Pandora "Slide Into Free Music" free trial offer and use an empty prepaid card. Once you've signed up, go back to the PINCHme page and the 'Check out now' button will appear in a few minutes, allowing you to check out and order your free gift card. Do not add any other bonus samples or it'll require you to complete another offer. If you're not a member yet, click here and log in or sign up for free then let us know if you get it.
Additional Info
TIP: We recommend using a prepaid card or Privacy.com virtual debit card to keep you safe online when paying for subscriptions, trials or other orders. You set per-website charge limits, pause and block unwanted payments, and generate new card numbers with a click. Get a FREE $5 to spend anywhere online when you create a new Privacy account.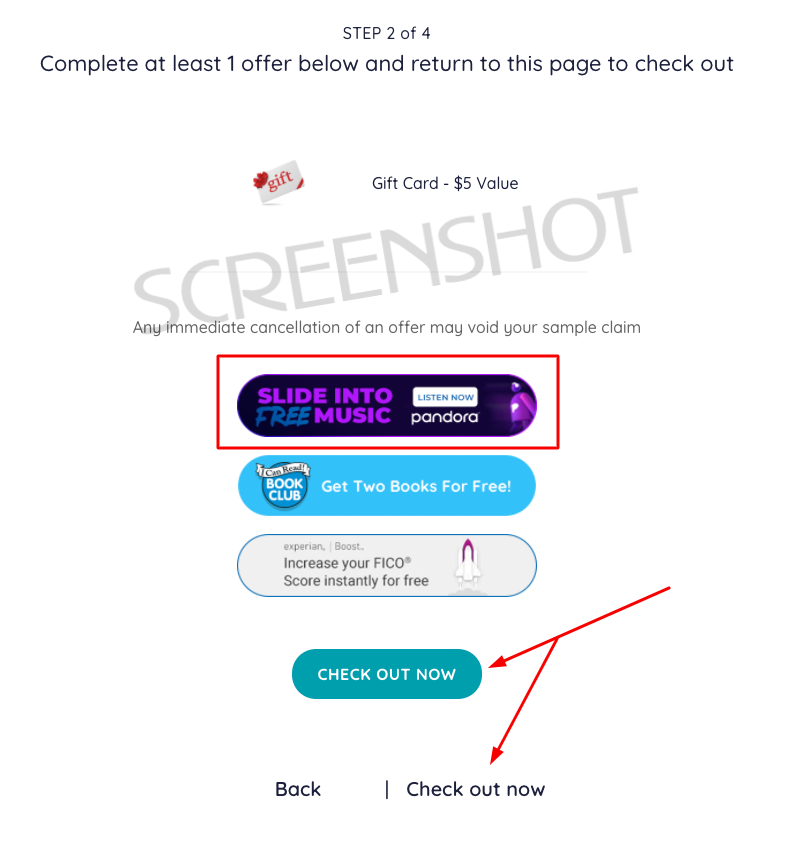 Shared by Beingfrugal and Posted by MrsVonBeau ~ See more
Freebies