$10 OFF at Shoebacca + FREE Shipping
$10 OFF ANY Order at Shoebacca + FREE Shipping = FREE or Cheap Stuff - HURRY! Shoebacca is offering a $10 off coupon when you sign up for their emails. Even though the coupon says $10 off $60, it works as $10 off ANY purchase which means you could score something for FREE! Click here then wait a minute or two for the popup that says "Take $10 Off Your First Order" (see screenshot below) then enter your email to sign up. Check your inbox for your coupon code then go here and shop their site. Add any items totalling $10 or less then go to checkout. Apply your code to take $10 off, choose the free shipping option if it's not already selected and place your order. No payment info required if your order total is $0.00 after the code. Let us know what you get!
Additional Info
There's always a possibility that completely free orders could be canceled so please keep this in mind when claiming this deal.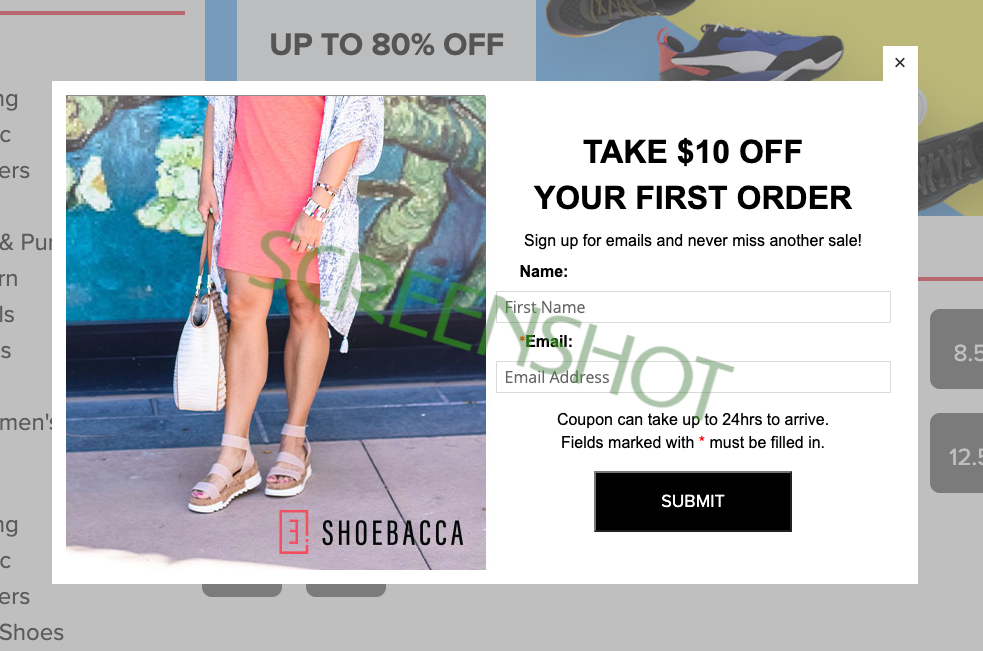 Posted by MrsVonBeau ~ See more
Freebies