FREE Pair of 3D Glasses
Get a FREE Pair of 3D Glasses from Freaner Creative! Simply click the link here then fill in the online form with your details and submit your request. While supplies last.
VonBeau.com does not sell products or send out any free stuff. You must request the offer through the link posted above. Samples are not guaranteed. It's at the sole discretion of the company offering the freebie/sample to fulfill any and all requests.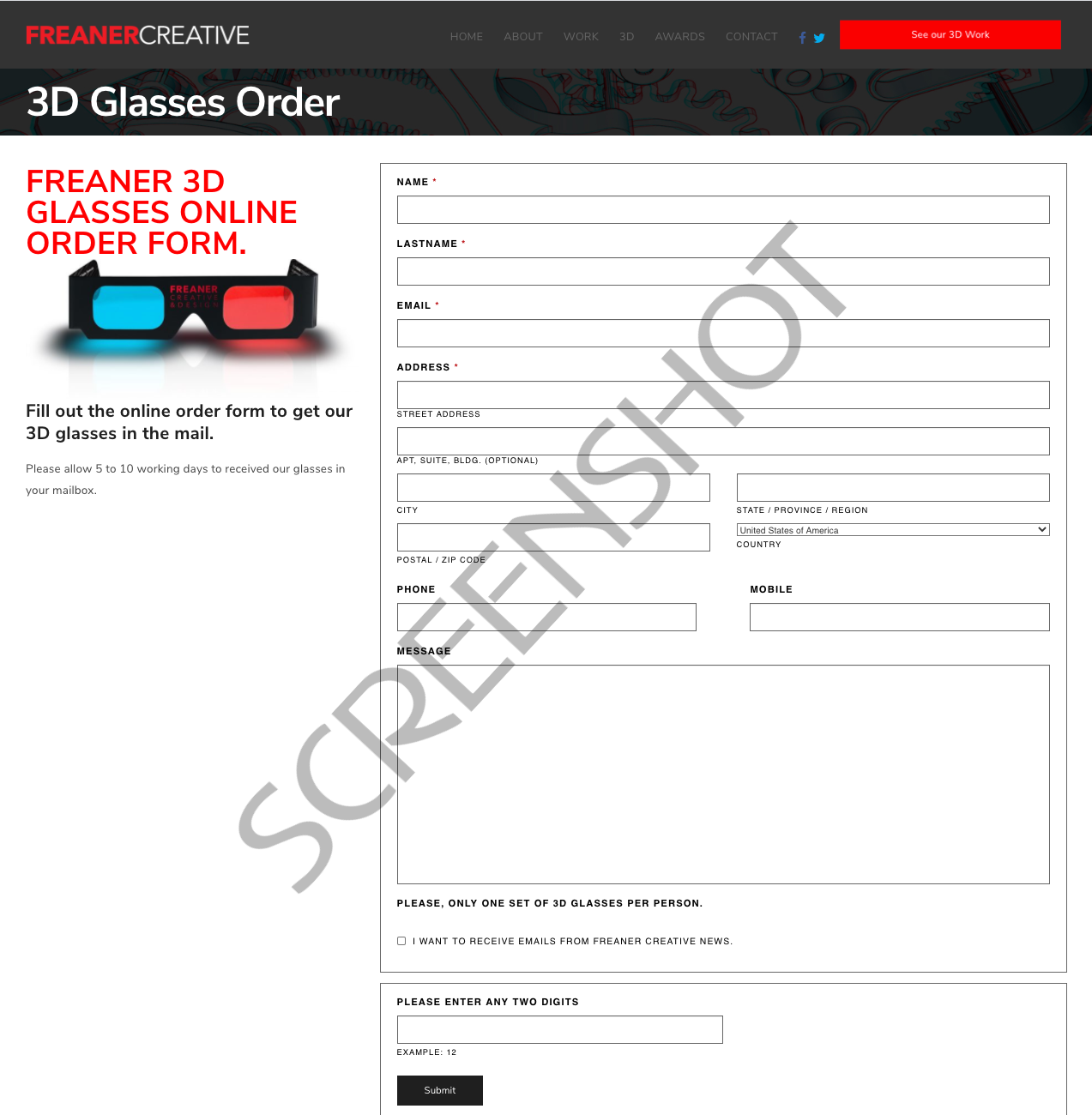 Posted by MrsVonBeau ~ See more
Freebies