FREE bottle of HairAnew 2X Shampoo after PayPal or Venmo Rebate
Thursday, Aug 27, 2020 | 1 Comment | Disclosure
Naturenetics is offering a FREE bottle of HairAnew 2X Shampoo (after rebate) with FREE Shipping! How this works is you'll purchase the product on Amazon for $29.95 then they will send you $29.95 via PayPal or Venmo once your order has shipped making it completely FREE. No review needed! To get this offer, click here to open up Messenger then tap Get Started and follow the prompts and instructions to buy the product and confirm your purchase. Be sure to skip the offer for the hair vitamins as they are not offering a rebate on it. You can expect your refund to arrive in your PayPal or Venmo account after Amazon ships the product (usually within 24 hours).
Additional Info
Shipping should be free on Amazon with no Prime needed. If that has changed, please let us know so we can update the post. Thanks!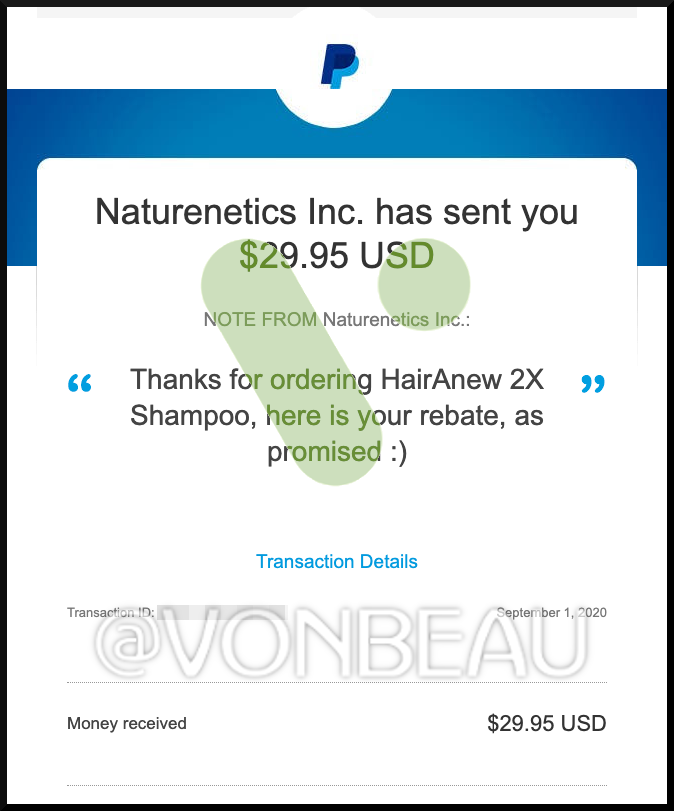 After you claim this offer, be sure to share your referral link with your friends and family (and in the comment section below too) so they can get the free shampoo and you can have a chance at winning 1 of 3 Amazon gift cards.
This post contains our referral link. Thank you for using it to claim this offer if you do!