FREE PetFetchID Smart ID Tag for Pets (A $25 Value)
Wednesday, Jul 22, 2020 | Comment | Disclosure
Great Pet Care has partnered with PetFetchID to offer a FREE Smart ID Tag for Pets for a limited time. Each tag is engraved with a unique code, which can be used to easily identify lost dogs and cats. Click here then fill out the form to request yours. Once you receive your tag, be sure to create your pet's online profile so if somehow your pet gets lost, whoever finds them will be able to get in contact with you.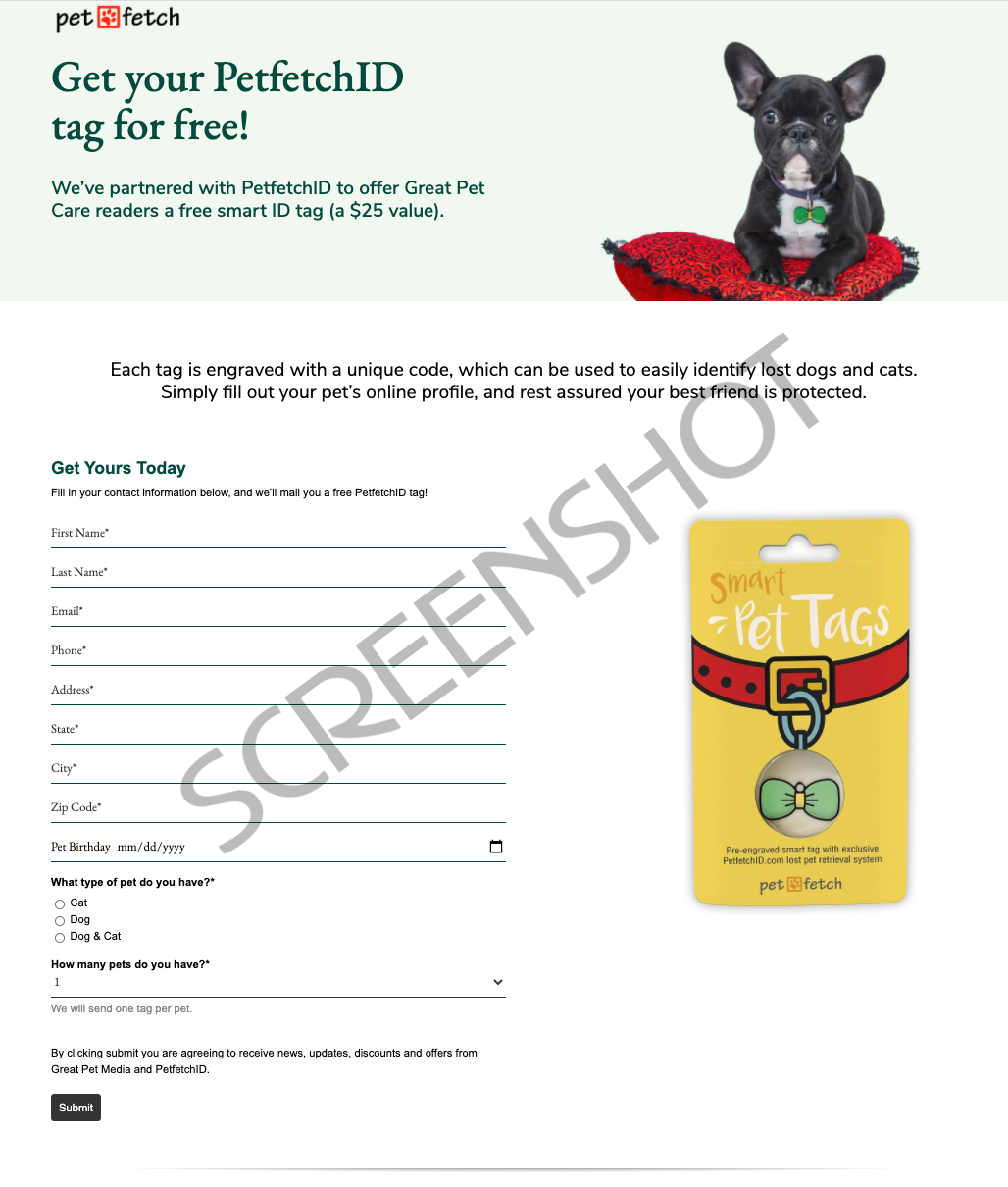 VonBeau.com does not sell products or send out any free stuff. You must request the offer through the link posted above. Samples are not guaranteed. It's at the sole discretion of the company offering the freebie/sample to fulfill any and all requests.
Thank you for sharing, Tina!