HURRY!! Get a FREE Drihp Hemp/ Cotton Face Mask with FREE Shipping but only for a limited time! No payment info required! Click here then choose from Black or Green, Add to Cart and Checkout. Please note their site is getting a lot of traffic and running super slow. Lots of patience and refreshing is needed to get through. Comment below and let us know if you claim yours!
A fashion sensitive mask is here. Experience a better and more fashion forward face mask that has multiple functionalities. DRIHP masks not only protect you from airborne germs but they also protect against UV rays and are antimicrobial (they won't smell, ever!) 52% Hemp ,43% Cotton , 5% Spandex.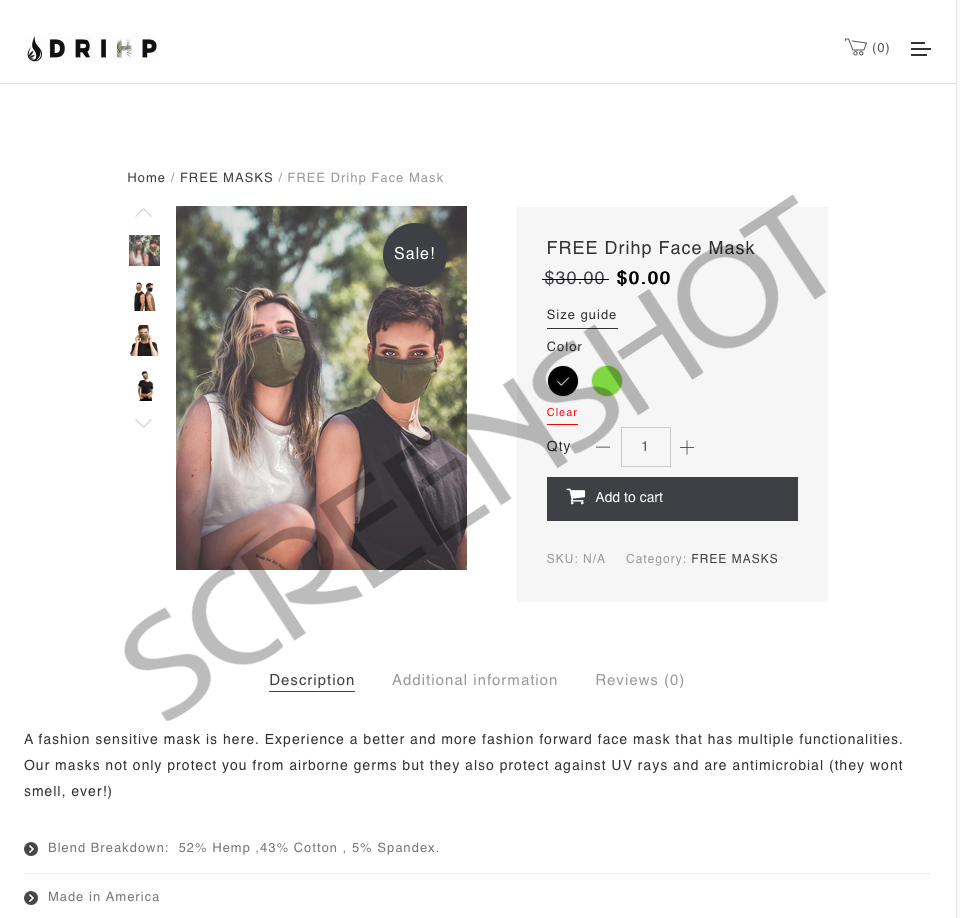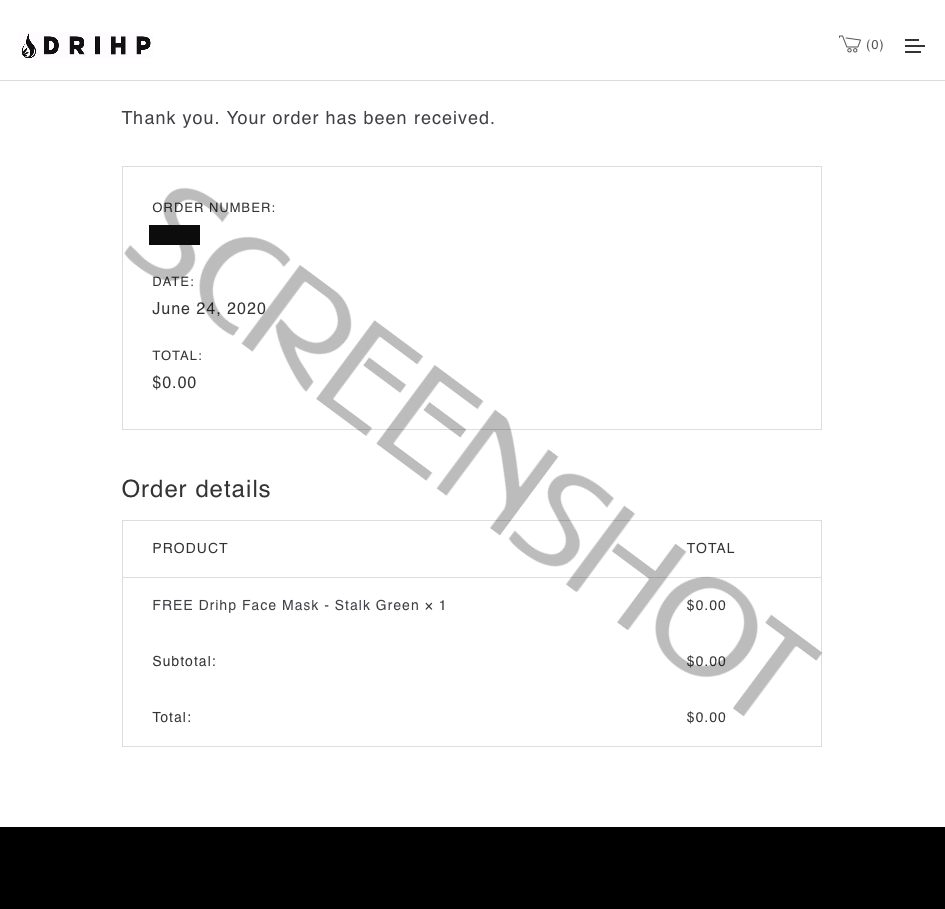 Thank you for sharing, Tina!