FREE Grenade Carb Killa Protein Bar
Grenade USA is offering a FREE Grenade Carb Killa Protein Bar over on Facebook through a Sponsored Ad. This offer has to pop up in your newsfeed for you to be able to claim it. Try the following suggestions to possibly get the offer to show up in a day or so. Like the Grenade USA Facebook page then like a few of their posts. Next, search "Grenade Candy Bar" on Google and scroll down through the results page for a few seconds. Also, search "Grenade Protein Bar" on Facebook and do the same. Close everything out then open Facebook and watch your newsfeed for the free offer post to show up (see screenshot below). Once you see it, click the Get Offer button to claim. Let us know if you get it!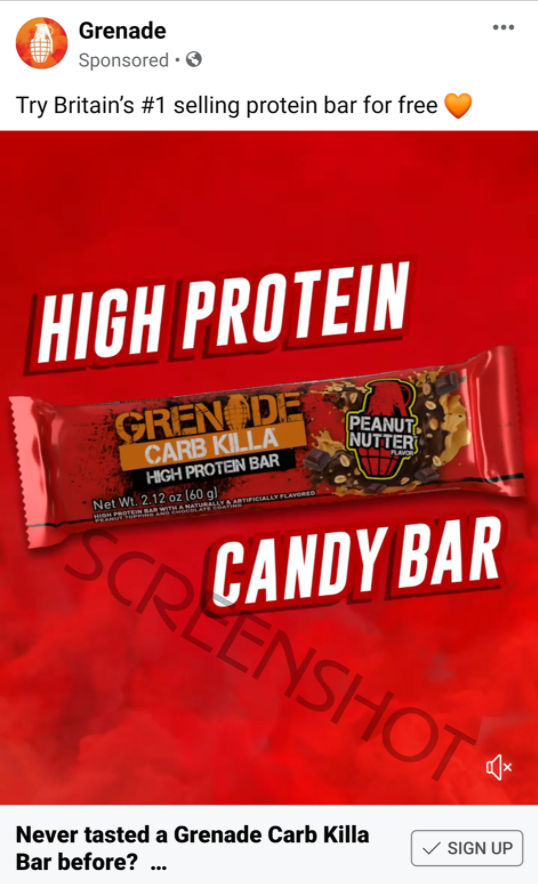 Thanks to Manisha and Brittany for the heads up and screenshot!
Posted by MrsVonBeau ~ See more
Freebies