$10 Off $10.01 + Free Shipping
For a very limited time Addition Elle is offering $10 Off an Order of $10.01 or More when you apply the code A10BDAY2020M at checkout. Plus, shipping is FREE! Score some super cheap plus size women's' clothes or accessories! Click here to shop then add any items totaling $10.01 or more. Apply the code to save $10 and enjoy free shipping! Let us know what you get!
Additional Info
TIP: We recommend using a prepaid card or Privacy.com virtual debit card to keep you safe online when paying for subscriptions, trials or other orders. You set per-website charge limits, pause and block unwanted payments, and generate new card numbers with a click. Get a FREE $5 to spend anywhere online when you create a new Privacy account.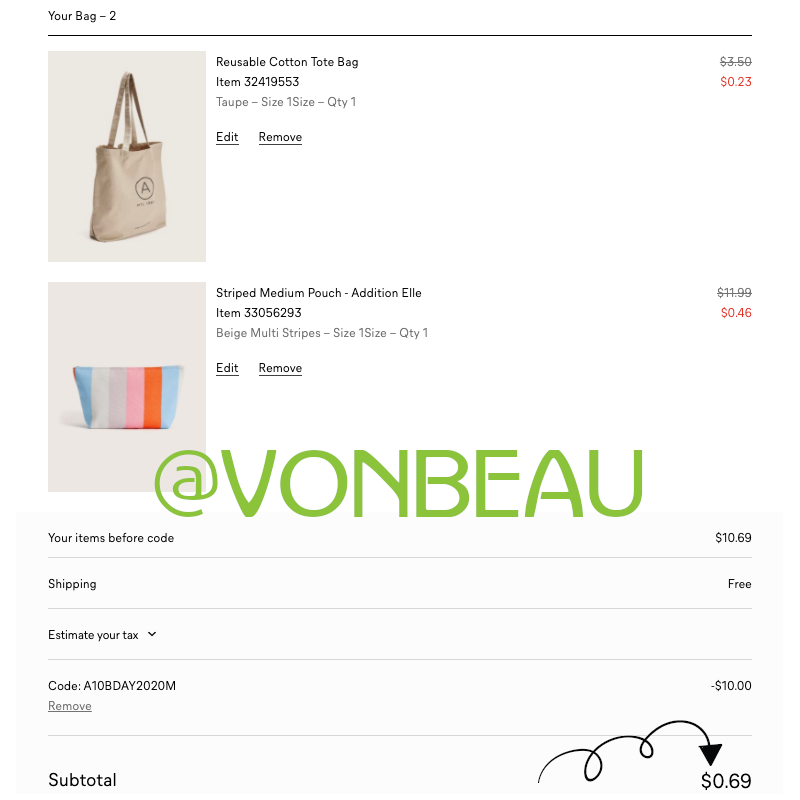 Posted by MrsVonBeau ~ See more
Freebies