FREE $5 Order with FREE Shipping
Don't miss this HOT freebie deal for a FREE $5 Order with FREE Shipping but it's sure to end quickly! Urban Outfitters is offering a FREE $5 Reward to new members. They currently have FREE shipping with no minimum so you should be able to score a $5 order completely FREE! First, go here and sign up us a new rewards member and you'll get a code emailed to you for $5 off your next purchase. If you do not receive an email with your code, log into your UO rewards account and click on Your Rewards and you should find the $5 Off Your Purchase listed there (see screenshot below). Click here to shop then add any item(s) totaling $5 or more (subtotal MUST be at least $5). Apply your unique code at checkout and your order will be completely FREE! You will need to enter payment info (see TIP below) but you will not be charged as long as your total shows as $0.00. We scored 2 free face masks. Let us know what you get!!
Additional Info
TIP: We recommend using a prepaid card or Privacy.com virtual debit card to keep you safe online when paying for subscriptions, trials or other orders. You set per-website charge limits, pause and block unwanted payments, and generate new card numbers with a click. Get a FREE $5 to spend anywhere online when you create a new Privacy account.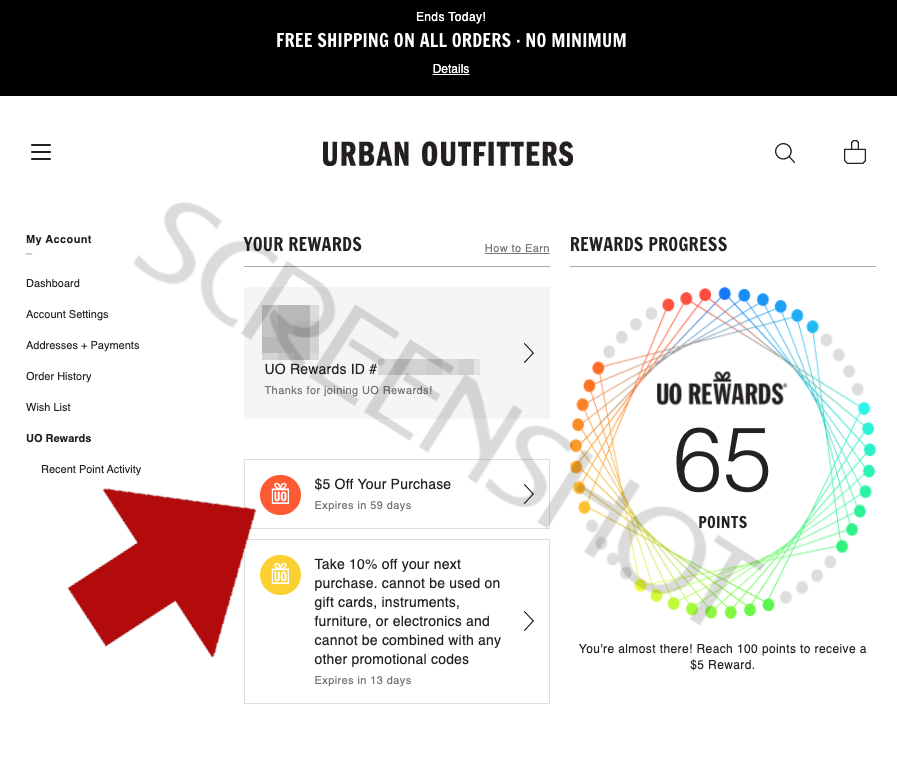 About Urban Outfitters
Urban Outfitters is a lifestyle retailer dedicated to inspiring customers through a unique combination of product, creativity and cultural understanding. Founded in 1970 in a small space across the street from the University of Pennsylvania, Urban Outfitters now operates over 200 stores in the United States, Canada and Europe, offering experiential retail environments and a well-curated mix of on-trend women's and men's clothes, from boho dresses, denim and graphics to shoes, hats, and backpacks, as well as beauty, intimates, swim and a collection of handpicked vintage clothing. Urban Outfitters also carries everything you need to decorate your small space, apartment or dorm, with a UO Home collection that includes bedding, tapestries, rugs, shower curtains and furniture. Our Music + Tech collection is a go-to destination for vinyl, record players and tech accessories.
Posted by MrsVonBeau ~ See more
Freebies