5 Dr. Seuss Hardcover Books, Activity Book and Stickers Only $5.95 Shipped
Sunday, Mar 1, 2020 | Comment | Disclosure
Dr Seuss' Birthday is March 2 and what better way to celebrate than with a great deal on some books for your kiddo! Join the Dr. Seuss & His Friends book club today and receive 5 Dr. Seuss Hardcover Books for just $5.95 with FREE Shipping. PLUS, you'll also get a FREE Dr. Seuss & His Friends Activity Book and Stickers (automatically added at checkout). Click here to sign up for the club and get this new member deal today. As a member, you'll receive 3 new books each month for just $5.99 per book plus a small shipping and handling charge. Cancel anytime, no purchase commitment!
Additional Info
TIP: We recommend using a prepaid card or Privacy.com virtual debit card to keep you safe online when paying for subscriptions, trials or other orders. You set per-website charge limits, pause and block unwanted payments, and generate new card numbers with a click. Get a FREE $5 to spend anywhere online when you create a new Privacy account.
Books included in this deal: The Cat in the Hat, Mr. Brown Can Moo, Ten Apples Up On Top, Go Dog Go! & The Tooth Book!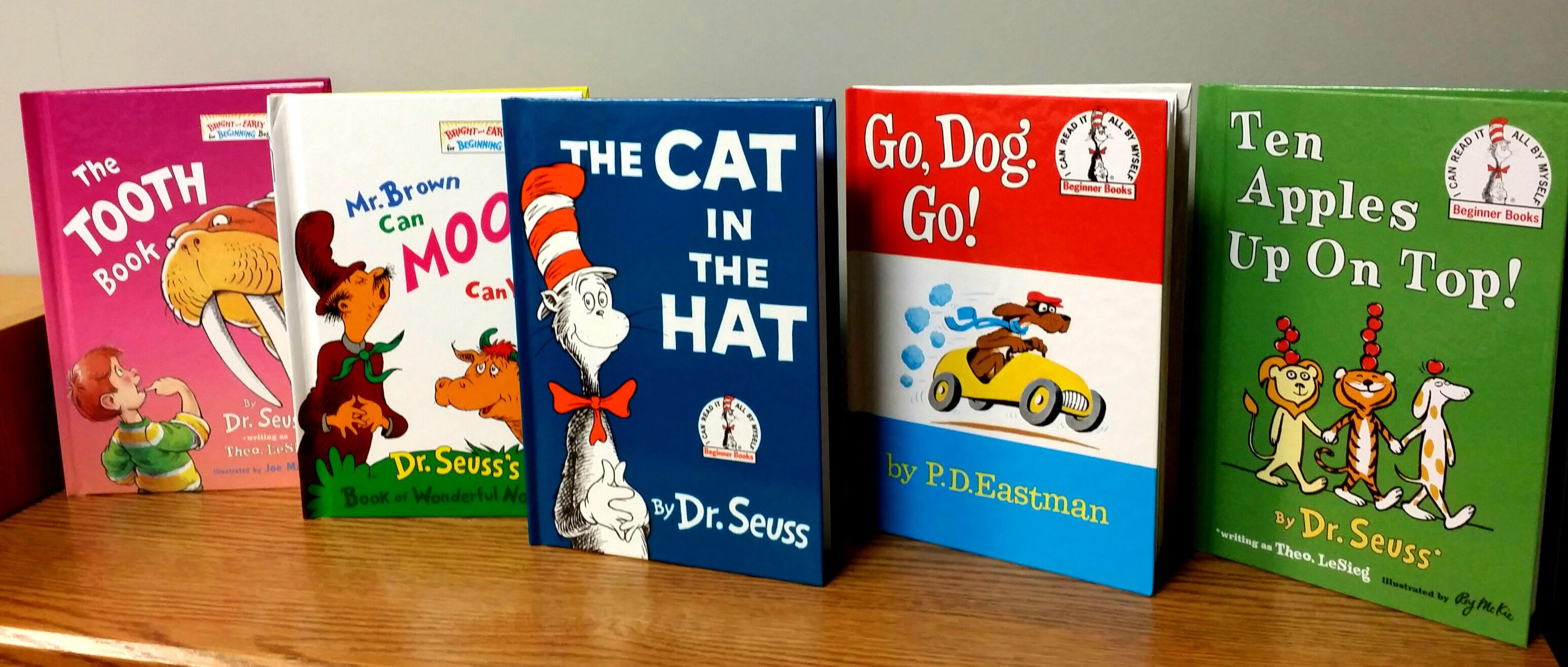 IMPORTANT: By taking advantage of this offer, you will be enrolling in a monthly book club. Each month you will benefit from receiving 3 more Dr. Seuss & His Friends storybooks to review and enjoy. If you decide to keep them, they are yours for just $5.99 per book plus a small shipping and handling charge. Cancel anytime, simply return them to us at your expense with a note marked "cancel," and we'll gladly refund the purchase price. To cancel your account, call 1-800-353-3140 or login to your account online: earlymoments.com/Login/
Dr. Seuss
Dr. Seuss has captured the hearts of the young and old with his whimsical rhymes, imaginative illustrations and zany characters. A child is never too young to introduce Dr. Seuss' poetic meter. Reading to babies and young children helps with brain development and fosters a bonding experience with families. Dr. Seuss mastered the repetition of sound throughout his stories, which makes his books perfect for beginner readers learning to connect sounds and letters to form words and sentences. Wacky plots and tongue twisters make his books thoroughly entertaining, inspires creative thinking and promotes pre-reading skills. Dr. Seuss' stories, such as The Lorax, also teach valuable life lessons; whether it's about responsibility for the environment, never giving up, or being true to yourself.