Truman's Starter Kit w/ 4 Non-Toxic Spray Cleaners $7.50 Shipped (Reg $15)
Wednesday, Jan 15, 2020 | Comment | Disclosure
Get 50% off your Truman's Starter Kit and pay just $7.50 + FREE Shipping when you use the promo code SUB50 at checkout. Your Kit will include FOUR 27 oz non-toxic spray cleaners which work safely and effectively on virtually every hard surface: The Glass Is Always Cleaner, Everything and the Kitchen Sink, Floors Truly and More Shower to You. Click here to buy and choose the $15 kit then apply SUB50 to make your total just $7.50 (including shipping)! Not a fan of automatic plans? Simply cancel within 45 days and you can order from their refill store, available only to customers who have a Starter Kit.
About Truman's
Fed up with the clutter of cleaning, Truman's partnered with an industry-leading manufacturer to create 4 non-toxic cleaners: The Glass Is Always Cleaner, Everything and the Kitchen Sink, More Shower to You and Floors Truly. Truman's refill cartridges ship right to your doorstep, skipping the markup of retail and eliminating the single-use plastic cleaning bottles.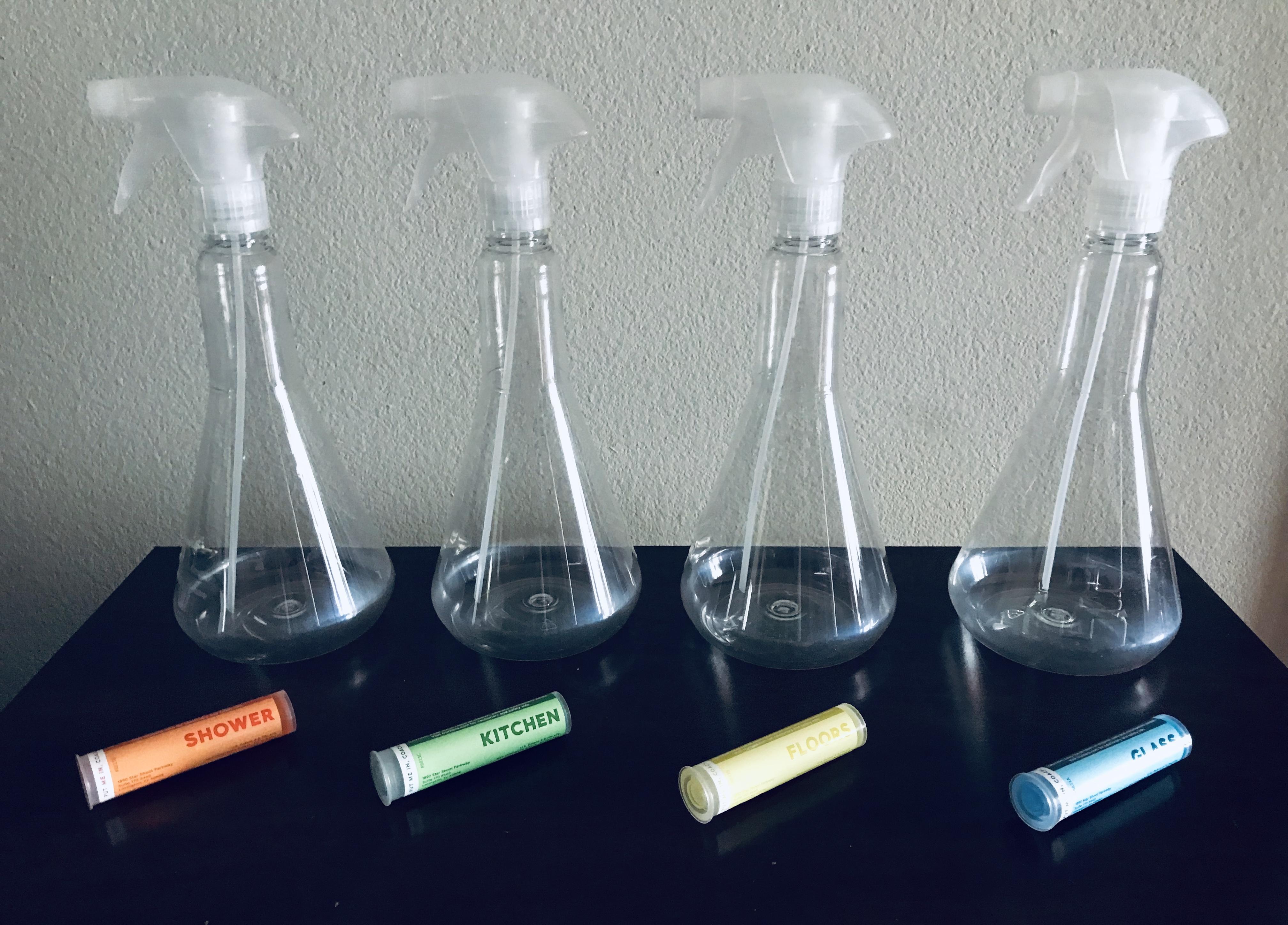 Shipping ready-to-use spray cleaners is expensive and taxing on the environment. Think about it — a pallet of ready-to-use bottles (~750) weighs more than 15 times as much as the same number of refill cartridges...and features a lot more plastic! Truman's Starter Kit gives you a 45-day trial for just $15 (ONLY $7.50 thru the deal on this page!) and free shipping. A standard refill plan (4 cartridges per cleaner type every 6 months) activates after the trial, and you can pause or supplement based on your cleaning habits.