Update: This one is still going on but ends on January 3rd!

Free Food at Wendy's
Nov 18, 2019 @ 4:25PM CST
|
Comment
Free Food at Wendy's for their 50th Anniversary (App Required) - Wendy's is celebrating their 50th Anniversary by offering FREE Food (Spicy Chicken Sandwich, Dave's Single Cheeseburger, Double Stack Cheeseburger, Small order of French Fries, Small Chocolate Frosty, 4-Piece Chicken Nuggets or Small Drink) in the Wendy's app. If you don't already have the app, click here to download it for free then create an account. Next, open the app, take a picture of scan icon in the image below to play for free then let us know what you win. You can play with the same image once per day. You have to order on mobile and pickup in store. You should be able to redeem multiple offers by making one order for each free item. Ends 1/3/20. Thank you Brittany!
Take a picture of this image through the Wendy's app to play for free and win free food!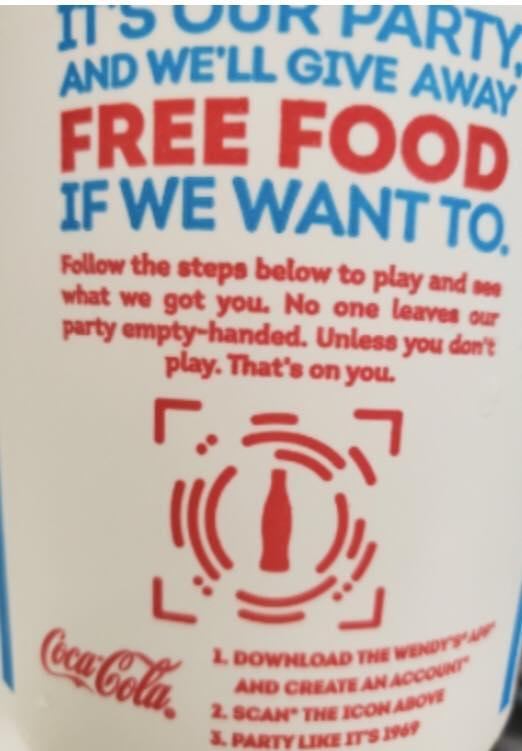 Posted by MrsVonBeau ~ See more
Freebies