FREE Mystery Rewards Certificate
Calling all My Best Buy members! Check your email for a possible FREE Mystery Rewards Certificate valued anywhere from $5 to $5,000! The subject of the email is "You've got a Mystery Reward to reveal" and will contain a link to access your reward. You'll need to print out the certificate then visit a Best Buy store and have an associate scan the barcode to reveal what your certificate is worth. Redeem it in-store through 11/6/19 in a single transaction with a total purchase price equal to or greater than the value of the certificate.
If you're not a My Best Buy member, click this link and sign up today. You won't be eligible for this certificate but keep an eye out for future offers.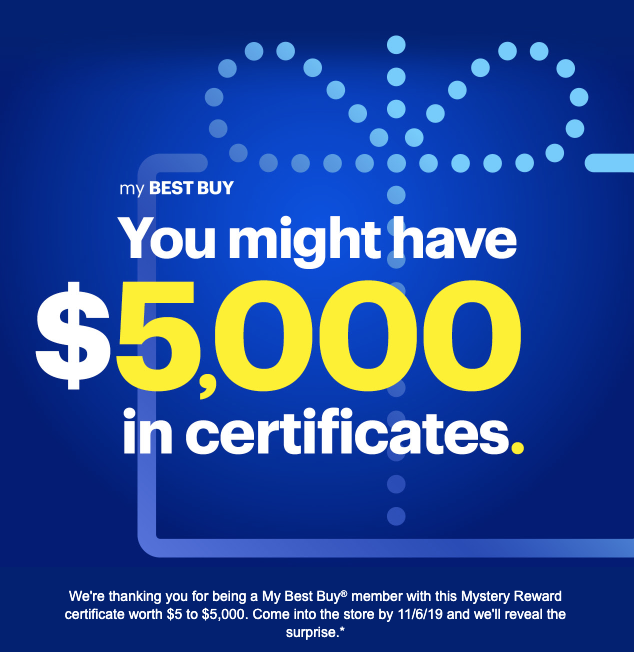 Posted by MrsVonBeau ~ See more
Freebies