FREE Wild Spirit Fragrances Sample Vial + FREE Shipping
Tuesday, Oct 15, 2019 | 3 Comments
HURRY! Wild Spirit Fragrances is offering a FREE Perfume Sample Vial with FREE Shipping! Just head over to their website, add to cart and apply the coupon code FALLFREEBIE to make it completely FREE! No payment information is required. This offer will only be available while supplies last. Let us know if you claim yours. Thank you Nicole!
About Wild Spirit
Show off your own Wild Spirit! All of their fragrances were designed to be combined! You can layer, mix and match to create your own unique signature scent that embodies your Wild Spirit!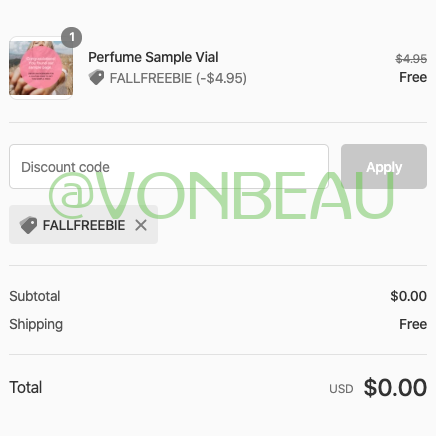 Image is for illustration purposes only. You will receive a sample size vial not a full size bottle. Scent may vary.