FREE Beurst Key Ring or Personalized Carbon Fiber Coasters for Referring Friends
Tuesday, Oct 15, 2019 | 1 Comment | Disclosure
Beurst is an auto composite company doing pre-launch for their Personalized Steering Wheel Suit made by real carbon fiber and superior leather. Head over to Beurst and sign up to possibly score a Free Personalized Carbon Fiber Coaster which is $48.99 value. All you have to do is click here to enter your email and get a unique link. Then refer friends to start earning FREE rewards. Be sure to confirm your email. Only 3 referrals are needed for the Free Key Ring! Check it out!
Free Rewards Available:
3 friends joined = Beurst Key Ring
7 friends joined = Beurst Coaster
30 friends joined = Personalized Carbon Fiber Coaster
100 friends joined = Set of 4 Personalized Carbon Fiber Coasters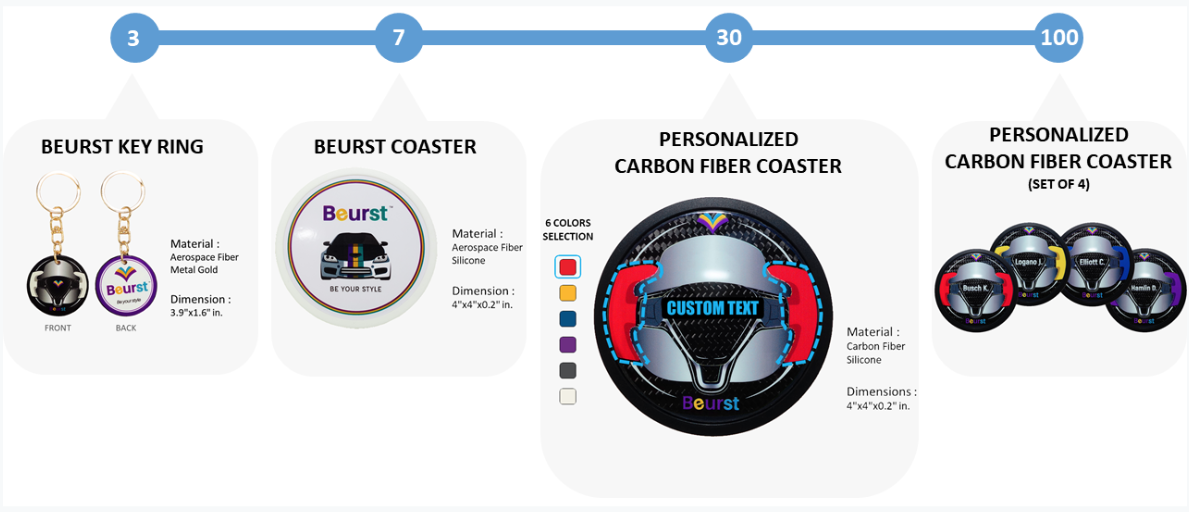 Remember, all good things can come to an end quickly when abused so please respect the rules of the promotion and do NOT try and cheat by signing up with multiple emails. They CAN see your IP address and if you try and game the system, you will be disqualified for fraudulent activity.
Feel free to share your referral link in the comments below!