FREE Inkredible Box: Inkmeister
Sep 8, 2019 @ 10:11AM CDT
|
Comment
Truphae is offering NEW members a FREE Inkredible Box (Regularly $25) that includes 7 ink samples and a budget fountain pen. Click this link and add the Inkredible™ Box: Inkmeister Monthly Subscription priced at $25.00 to your cart. Get your first month free when you apply the code INKMEISTER at checkout. You'll pay $0.00 for the first box. If you like the service and want to continue your subscription, do nothing and you will be billed $25 every month for a new Inkredible Box. However, if you do not want to receive anymore boxes after the first free one, you will need to cancel through your online account before your next shipment is scheduled. Limit one free box per household.
About The Inkredible Box: Inkmeister
The Inkredible Box: Inkmeister is a go-to favorite. Discover products you never knew about, or never had the opportunity to try. Each month, we'll send you a surprise box with 7 ink samples. We will also include a budget fountain pen (such as a JINHAO) so that you can test out the ink prior to using it in more expensive pens. Ink brands include: Colorverse, Iroshizuku, LAMY, Monteverde, Noodler's, Robert Oster, ST Dupont, Visconti, and many more to come! We make sure this box is a great deal by sending some freebies you will enjoy, and also provide free shipping within the United States - it's like receiving a gift to yourself every month!
VonBeau.com does not sell products or send out any free stuff. You must request the offer through the link posted above. Samples are not guaranteed. It's at the sole discretion of the company offering the freebie/sample to fulfill any and all requests.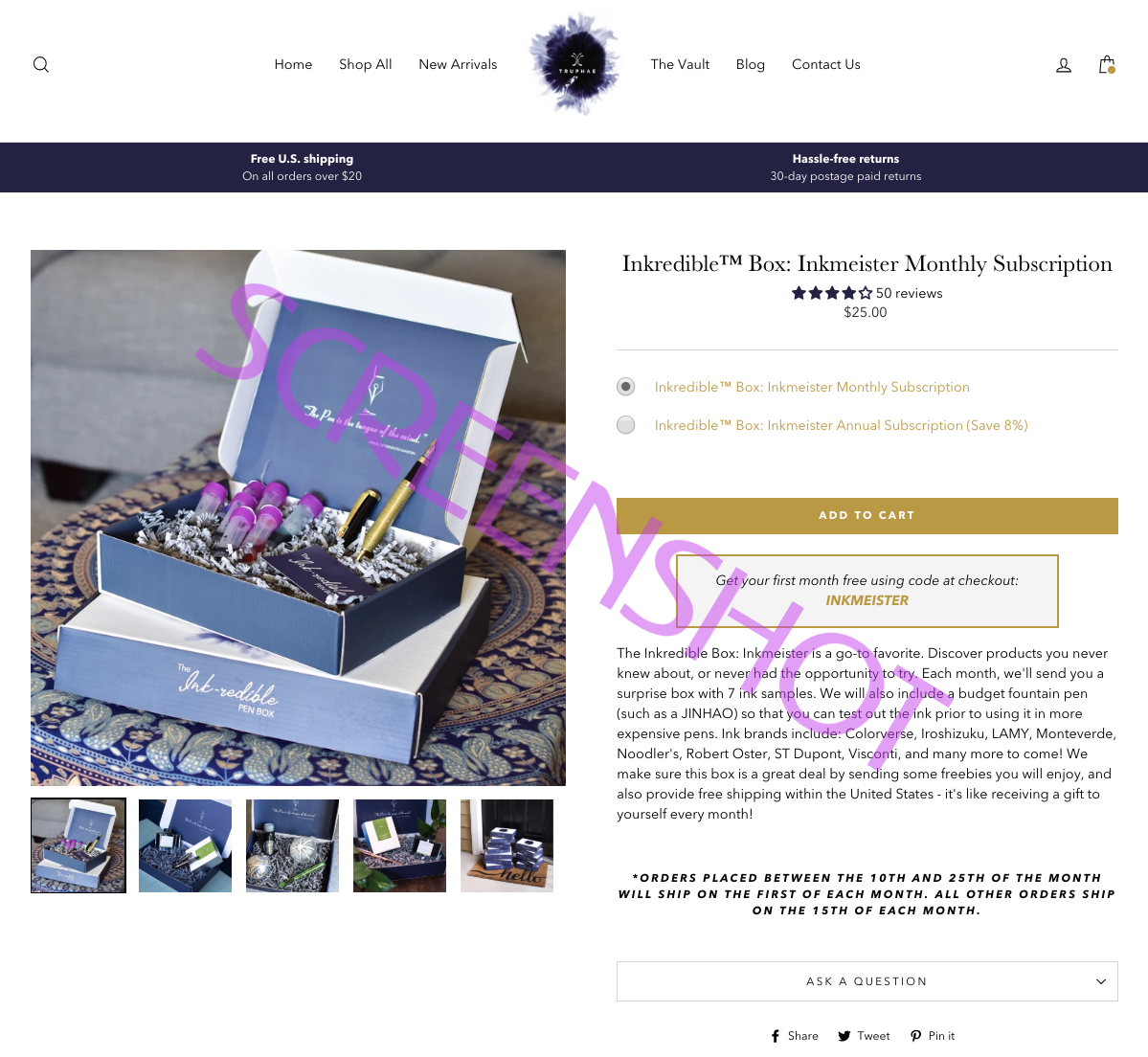 Posted by MrsVonBeau ~ See more
Coupons