Free TCBY Froyo (up to $4)
Jul 3, 2019 @ 3:21PM CDT
|
Comment
Calling all Verizon customers! In honor of Independence Day, they're offering a Free TCBY Froyo (up to $4) to Verizon Up members for a very limited time! To claim this offer, open up the My Verizon app, log in then click on "Verizon Up", scroll down and you should see the Free TCBY Froyo (see screenshot below). Claim the offer then show the code to the cashier at your local TCBY to redeem. Comment below and let us know if you get it!
Not a Verizon customer yet? Get a FREE $50 Visa Prepaid Card when you join America's best network!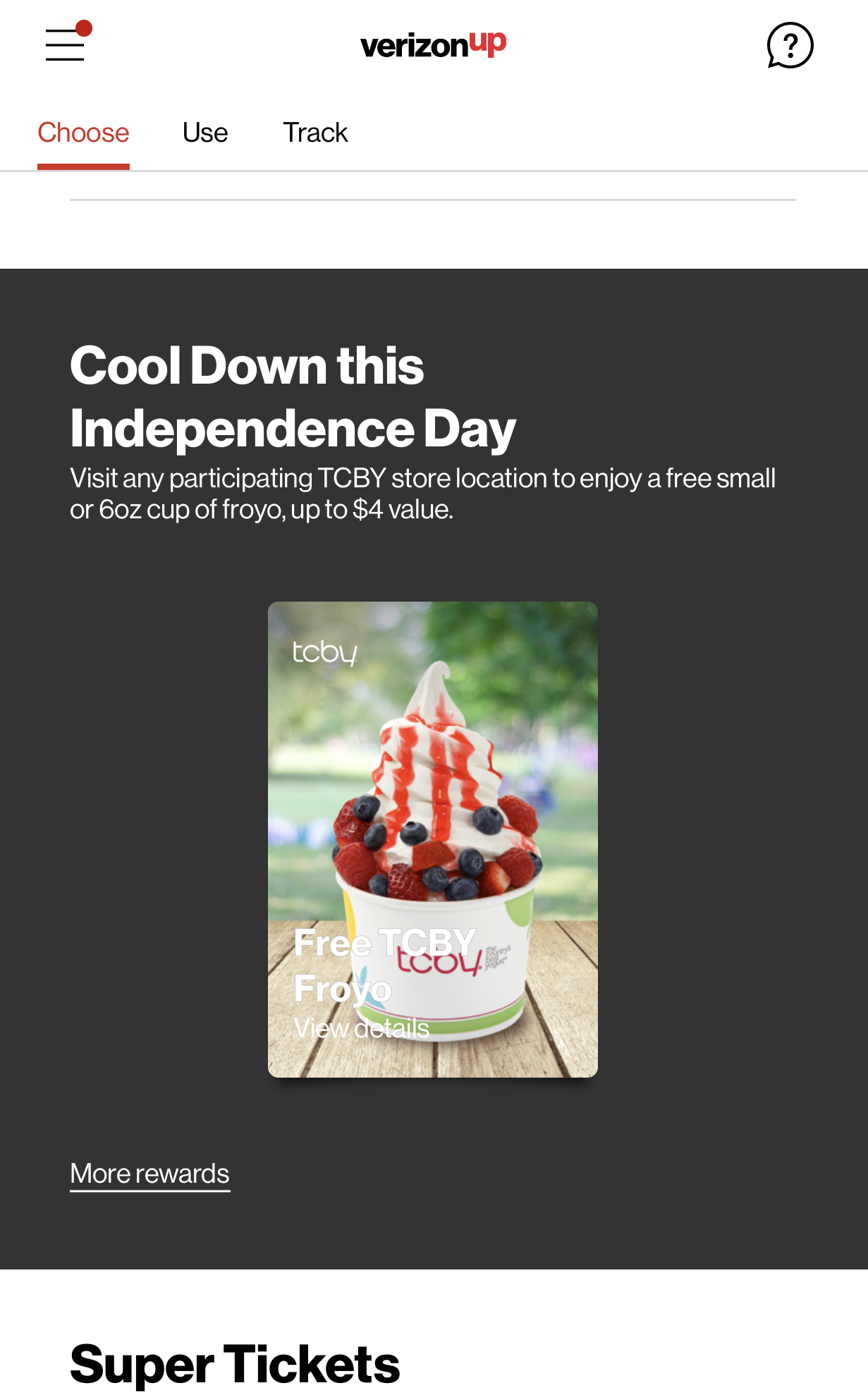 About Verizon Up
Verizon Up is the new Verizon Wireless rewards program, providing you the opportunity to earn rewards and receive special offers. Experiences you won't stop talking about. Rewards you really, really want.
Posted by MrsVonBeau ~ See more
Freebies