Reebok Apparel for as low as $1.09 Shipped
RUN!! The Reebok store on eBay has some killer deals on Reebok apparel for men and women. You can get socks for $1.09, T-shirts for $1.48, WOR Tech Tops for $1.78, Shorts for $1.98, Underwear for $2.28 and much more. Plus, they have a buy 1, get 1 at 30% off deal too! And, Shipping is Free! Click here to shop and score some super cheap clothing. Hurry before all the good stuff is gone.
VonBeau.com does not send out any products or free stuff. You must request the offer through the link posted above. Samples are not guaranteed. It's at the sole discretion of the company offering the freebie/sample to fulfill any and all requests.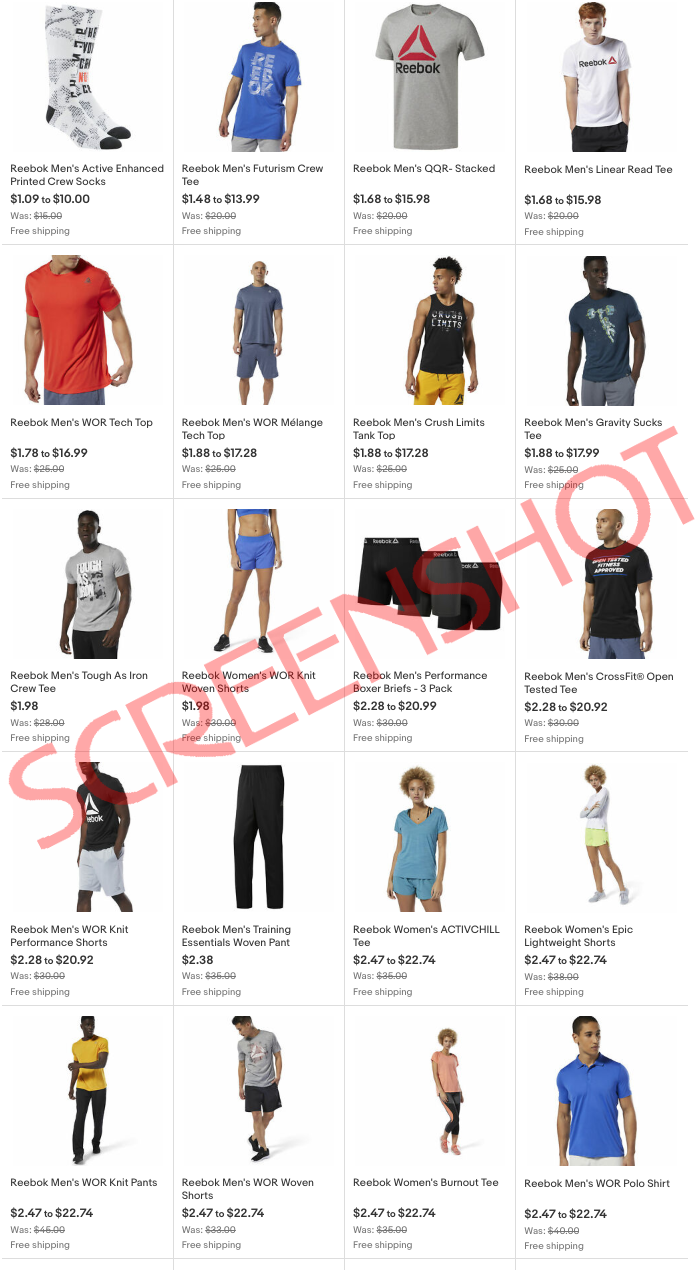 Posted by MrsVonBeau ~ See more
Deals