FREE SpoonfulOne Mix-Ins Baby Food Add-In and Puffs Snack Samples
Wednesday, Jun 19, 2019 | Comment
SpoonfulOne Mix-in is the ideal way to integrate all of the foods most commonly responsible for food allergies. For a limited time, you can get a FREE samples of SpoonfulOne products mailed to you at no cost. Simply, click this link then enter your info on the form. While supplies last. The offer says it's limited to one sample request per household and to allow up to 4 weeks for delivery.
About SpoonfulOne
Created by a leading pediatric allergist, SpoonfulOne is based on landmark research as well as proprietary studies. Designed specifically for the Food Allergy Protection Plan, each serving includes all of the food groups responsible for over 90% of food allergies. Each product includes a spoonful of our Foundational Food Blend—small, safe amounts of peanuts, milk, shellfish (shrimp), tree nuts (almond, cashew, hazelnut, pecan, pistachio, and walnut), egg, fish (cod and salmon), grains (wheat and oat), soy, and sesame. With such precise portions, it takes repeated dietary exposure over time to safely allow your baby's immune system to grow up accustomed to a diverse range of foods. Feeding your baby SpoonfulOne each day, starting as early as 4-months-old and continuing through early childhood, helps train his or her tummy to accept food as food, rather than as an allergen. For consistency and convenience, SpoonfulOne is available in various forms to meet the growing needs of children. Our Mix-in is ideal for children, starting as early as 4-months-old. Then, once children are accustomed to chewing solid foods, our Strawberry and Maple Puffs are the perfect, on-the-go snack.
VonBeau.com does not send out any products or free stuff. You must request the offer through the link posted above. Samples are not guaranteed. It's at the sole discretion of the company offering the freebie/sample to fulfill any and all requests.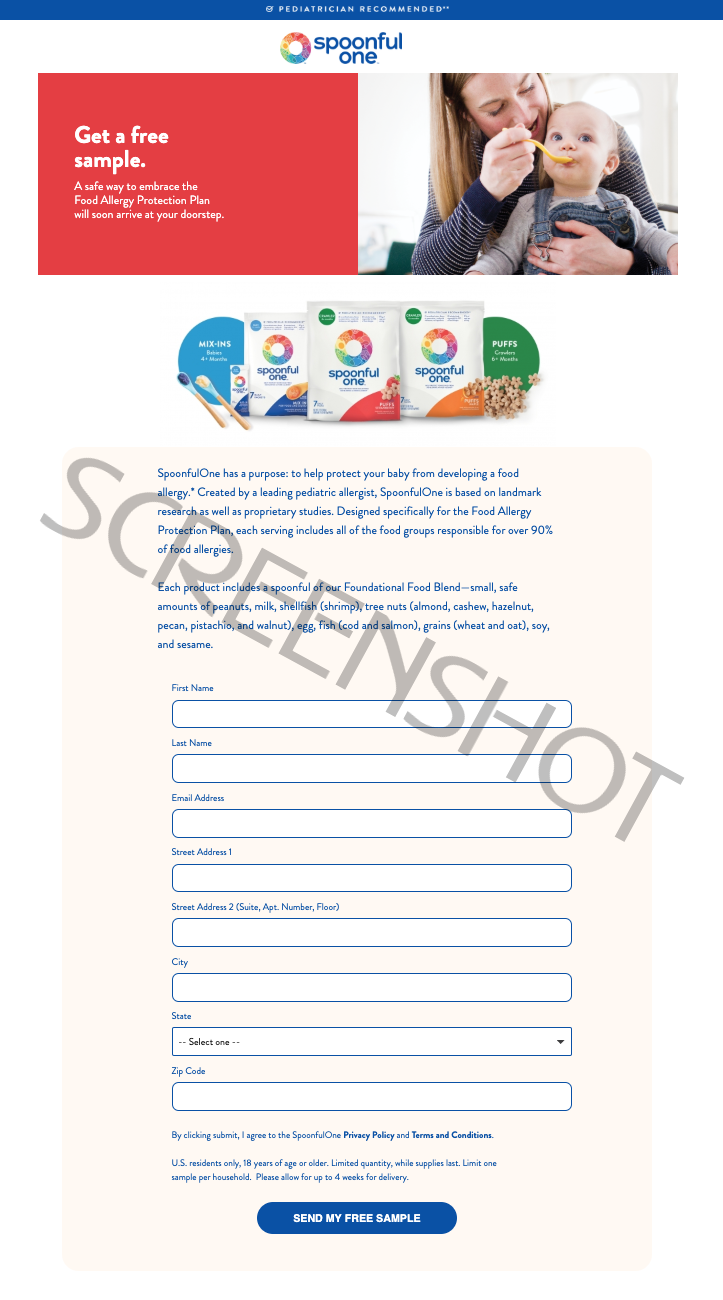 Quick Search