FREE Amazing! All Natural Balm Sample
Total Body Nurture is offering a FREE Amazing! All Natural Balm Sample with FREE Shipping for a very limited time. This balm provides natural relief for eczema, seborrhea, blisters, insect bites, minor cuts, and provides temporary relief from muscle aches. Click this link then addd to cart and place your free order today. No payment info required.
About Amazing! All Natural Balm
The amazing ointment is a great winter body primer. Rub a dime size amount into your palms and apply it over your arms and repeat for your legs and thighs. This process seals the moisture in your skin thereby giving welcoming relief for eczema, dry patches, flakiness, and other winter dry skin symptoms. Try it on any problems you have with your skin, you just might be surprised.
VonBeau.com does not send out any products or free stuff. You must request the offer through the link posted above. Samples are not guaranteed. It's at the sole discretion of the company offering the freebie/sample to fulfill any and all requests.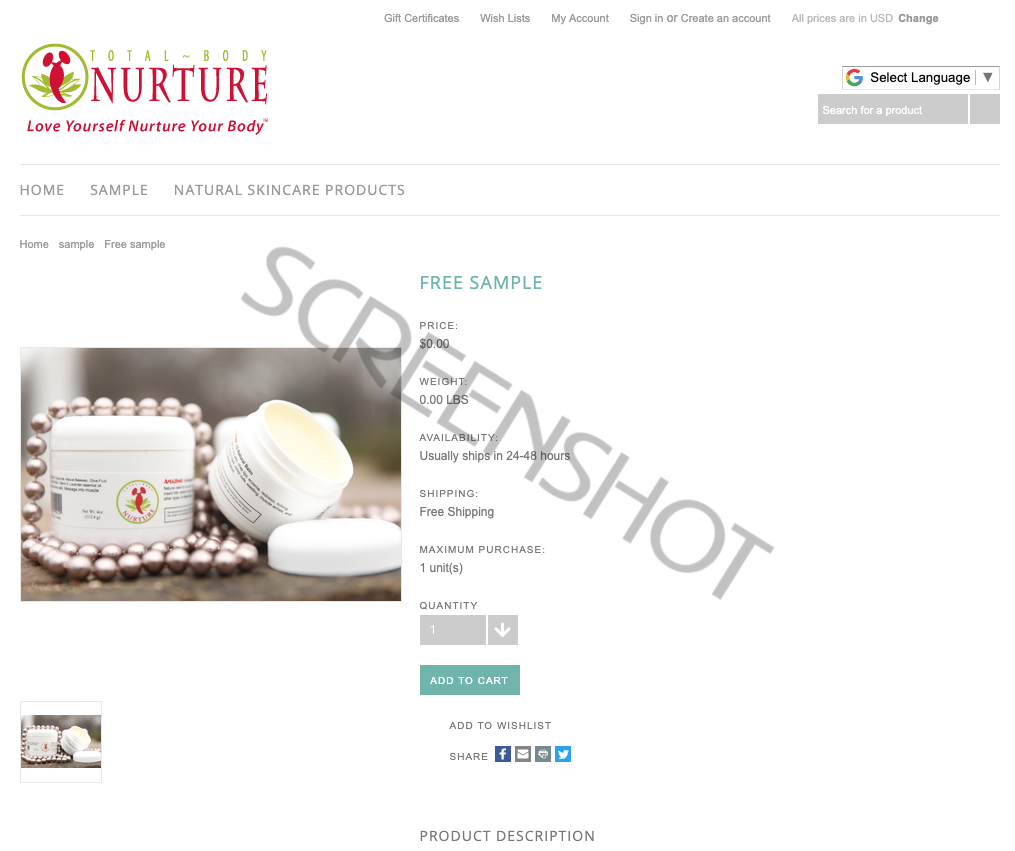 Posted by MrsVonBeau ~ See more
Samples