FREE $3 Walmart eGift Card
For a very limited time, you can score a FREE $3 Walmart eGift Card from Coke Rewards if you are one of the FIRST 35,000 to enter or scan six codes from Coca-Cola products to unlock the reward! First, you'll need a Coke.com Rewards account. Click this link then log in or sign up for free if you're not already a member. Next, click on "Rewards" then scroll down to the "STOCK UP ON COKE WITH WALMART" offer (see screenshot below) and enter each code. If you're on a mobile device, you can easily scan the codes by taking a photo. Ends 5/24/19 or once the 35,000 people have entered 6 codes. NOT: Threshold Reward may not be unlocked if there are not enough entrants. Limit one offer per person. Thank you Vanessa!
Look for this offer then enter or scan your codes to get your freebie.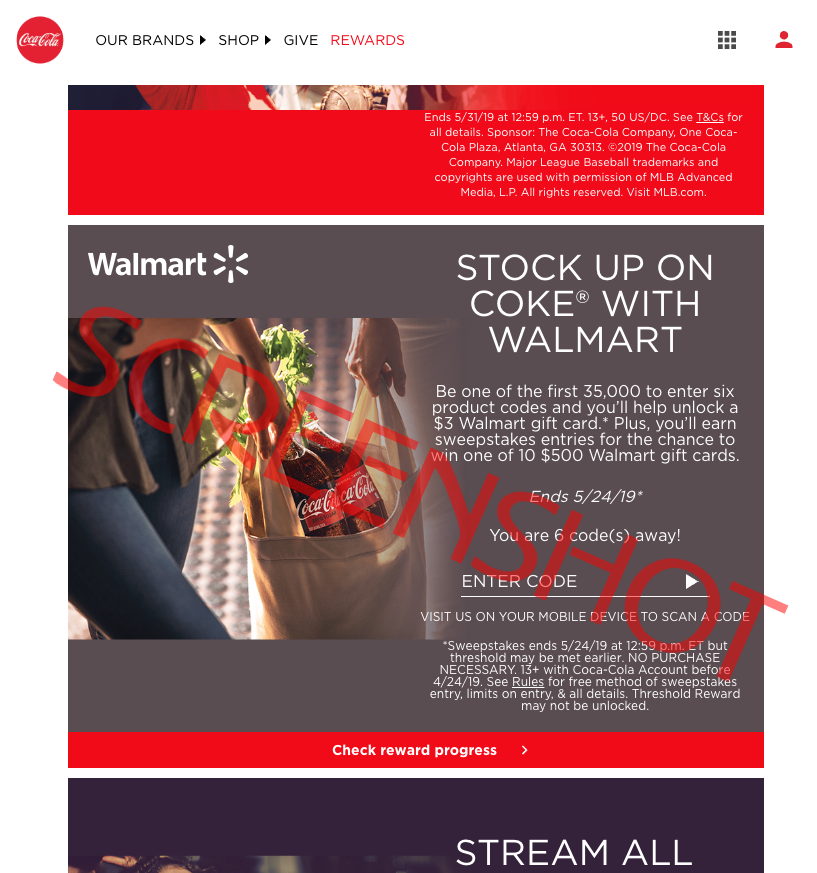 Posted by MrsVonBeau ~ See more
Deals