Free Dual-Use Liquid Coffee Pods Sample
Calling all Checkout 51 members!! Grab your mobile phone and check the app for a possible FREE Java House Dual-Use Liquid Coffee Pods Sample offer in your Checkout 51 account! If you're not already a member, click this link then download the app, sign up for free and verify your email. To quickly locate the sample offer, type "Java" in the search in the app to see if it's available to you (see screenshot below). Thank you Maddy! Comment below and let us know if you claim yours!
Please note this offer may only be available for current or select members so be sure to join for free now so you don't miss out when they offer the next free sample!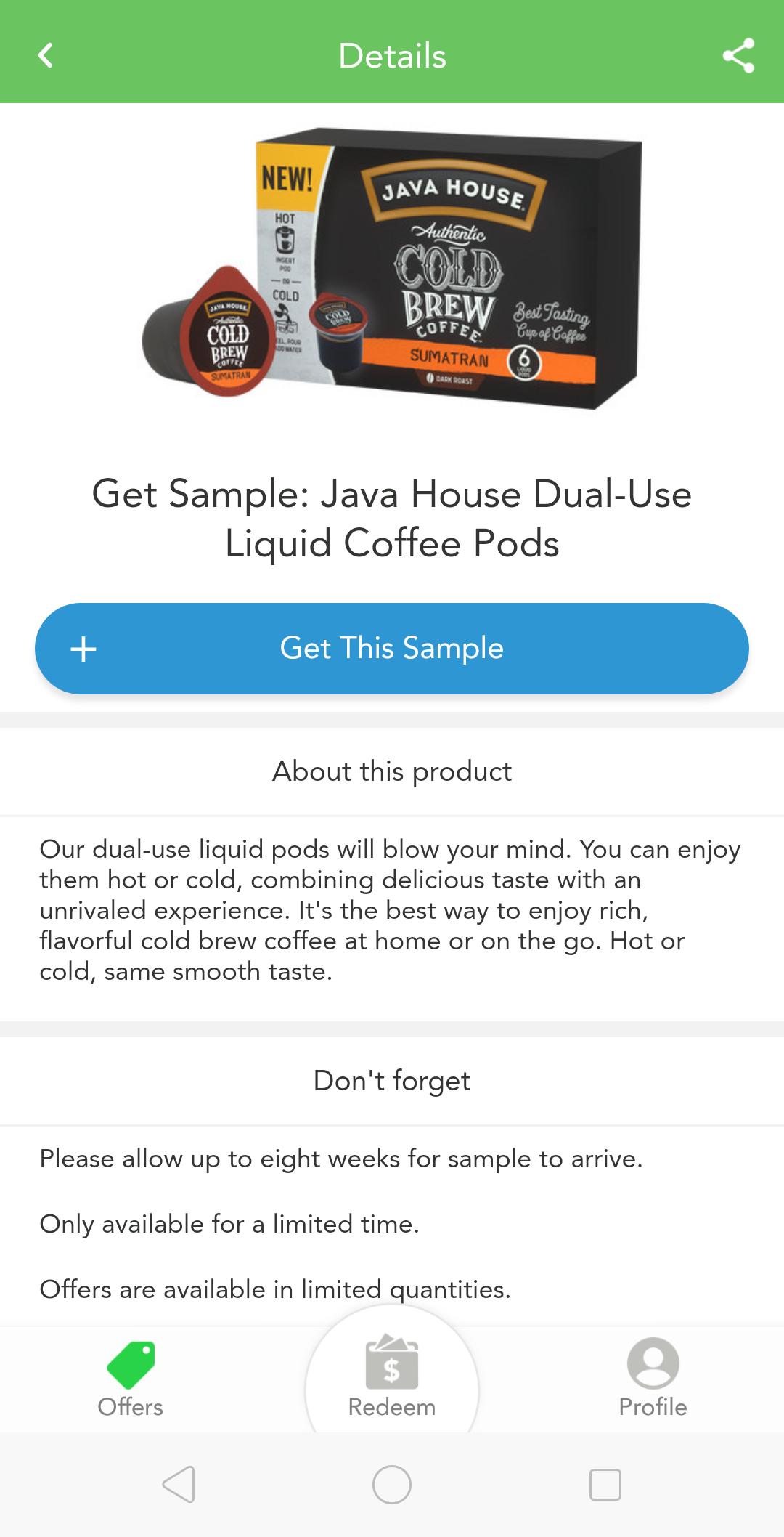 About Checkout 51
Earn cash back when you buy your favourite brands. Best of all, you can purchase the products on offer at any grocery store including Walmart, Superstore, No Frills, Sobeys, Costco, Shoppers Drug Mart/Pharmaprix, Safeway, Food Basics, FreshCo., Maxi, Provigo, Metro, Loblaws, Zehrs, Save-On-Foods, Your Independent Grocer, Fortinos, Foodland, Longo's, PriceSmart Foods, Valu-mart, IGA, Dominion, Giant Tiger, Target, Canadian Tire, London Drugs, Whole Foods, Price Chopper, SuperValu, Zellers, Choices Market, Urban Fare, and all the rest!
VonBeau.com does not send out any products or free stuff. Samples are not guaranteed. It's at the sole discretion of the company offering the freebie/sample to fulfill any and all requests.