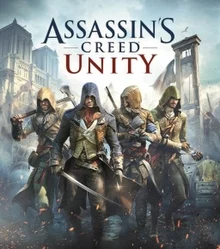 FREE Assassin's Creed Unity PC Game
Apr 17, 2019 @ 12:38PM CDT
|
Comment
The Ubisoft Club is offering a FREE Assassin's Creed Unity PC Game Download (Reg. $29.99) — no purchase required! It's free to download for a limited time then it is yours to keep! Just click here then register or log into your Uplay account to download the game today. Offer ends 2:00 AM ET on April 25, 2019.
About Assassin's Creed Unity
Introducing Assassin's Creed Unity, the next-gen evolution of the blockbuster franchise powered by an all-new game engine. From the storming of the Bastille to the execution of King Louis XVI, experience the French Revolution as never before, and help the people of France carve an entirely new destiny.