Free Hot Wheels Speedometry Classroom Kit for Educators Only
Saturday, Mar 2, 2019 | Comment
Hot Wheels is offering a Free Hot Wheels Speedometry Classroom Kit for Kindergarten, 4th grade, and STEM / STEAM educators. Speedometry leads to improvements in student knowledge, interest and positive emotions. Click this link for more information about this program and offer. You'll need to print this form here then fill it out and email a copy to speedometry@hotwheels.com to place your request. The site says processing of the request form could take up to 4-6 weeks and kits will only be shipped directly to the school address noted on the form.
Kits include everything you need to teach these lessons in your classroom!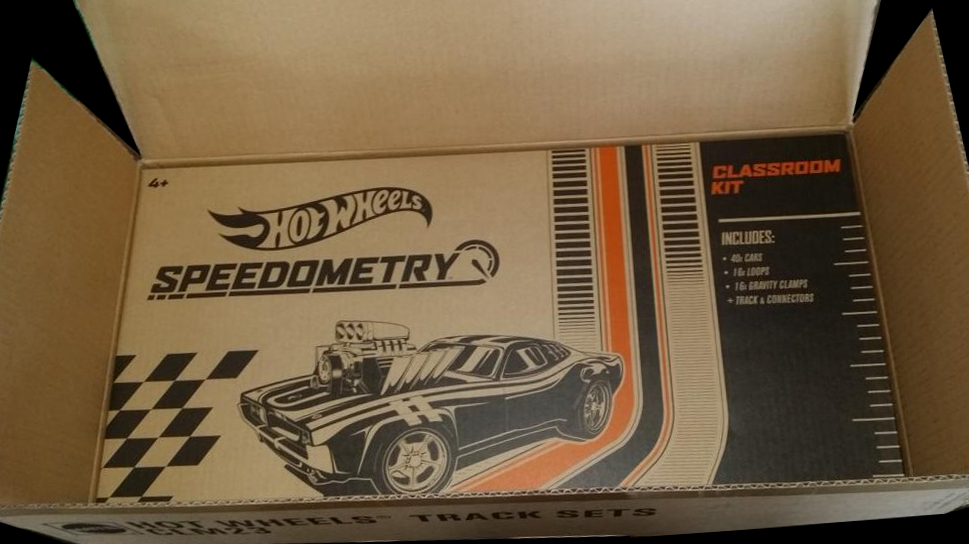 Each kit contains:
40 Hot Wheels diecast cars
16 orange loops
16 track clamps
64 track connectors
100+ feet of orange track
About Hot Wheels Speedometry
Hot Wheels Speedometry encourages inquiry and real-world, problem-based learning through play, hands-on activities and in-depth lesson plans that is mapped to state and national standards including Common Core State Standards (CCSS), Next Generation Science Standards (NGSS) and Texas Essential Knowledge and Skills (TEKS). This education curriculum, co-created with researchers at the University of Southern California Rossier School of Education, combines Hot Wheels® fun, imagination, and action, as well as toys and track to accelerate learning.