Join the Gummy Vitamin VIP Group to Receive FREE Products to Test & Keep
Tuesday, Feb 19, 2019 | Comment
The makers of vitafusion and L'il Critters once again has openings for their Gummy Vitamin VIP Group! If you're interested in possibly receiving FREE bottles of gummy vitamins to try out and review, head over here and sign up today before the registration link closes then confirm your email! They will contact you via email when a new product testing is available for you. Thank you Brittany and Daniele!
About Gummy Vitamin VIP Group
The Gummy Vitamin VIP Group is a program recently launched by the makers of vitafusion™ and L'il Critters™ to get some of our products in your hands in exchange for your honest reviews. As a Gummy Vitamin VIP, you will be periodically invited to choose products to receive, completely at no cost to you.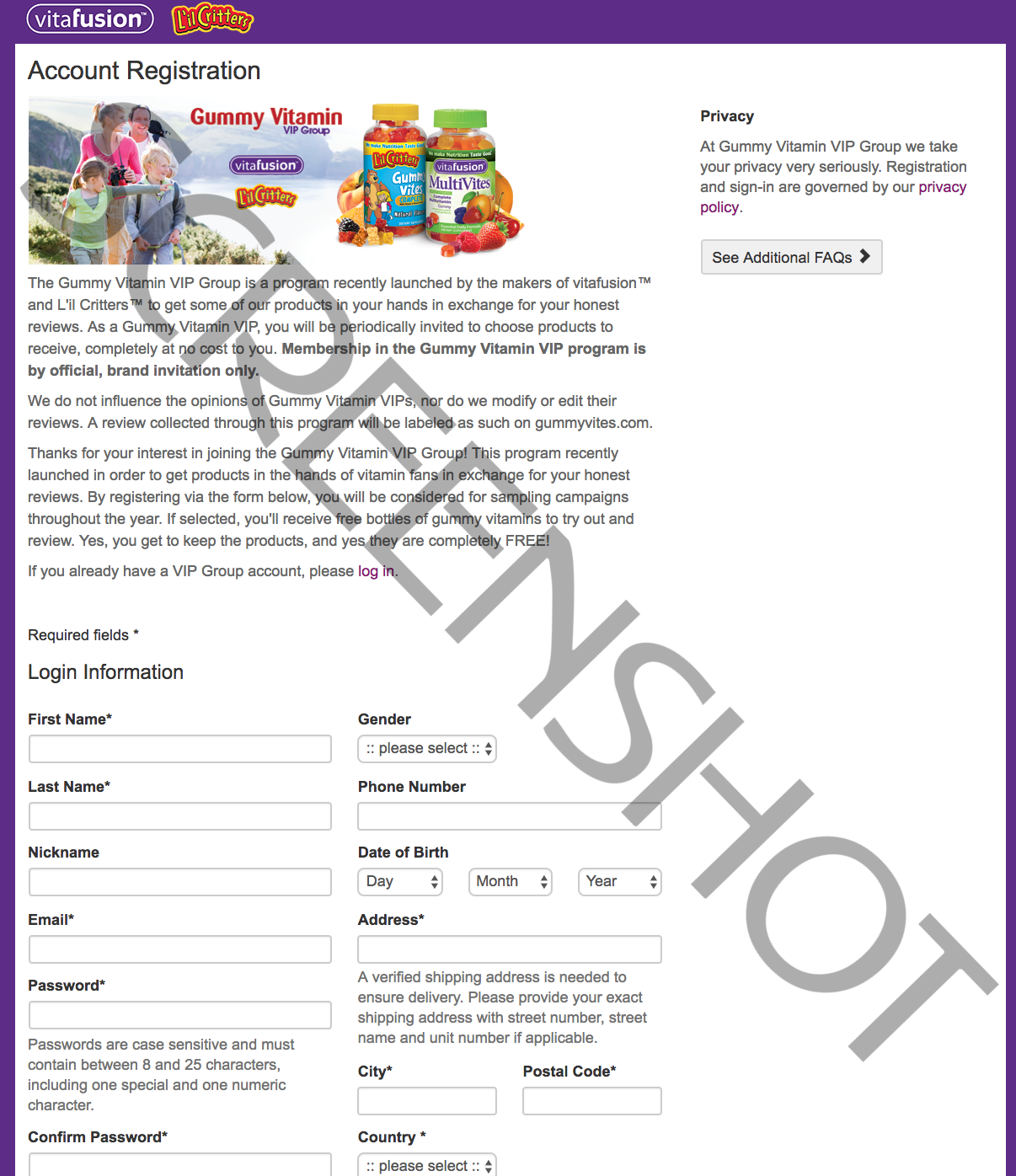 About Vitafusion
In 1996, the makers of vitafusion™ introduced delicious children's gummy vitamins to the market. Today, vitafusion™ gummies continue that legacy with exceptional tasting dietary supplements for adults. They're dedicated to leaving a positive, healthy footprint in all we do.