Possible FREE Can of Liquid Death Mountain Water + FREE Shipping
Thursday, Jan 24, 2019 | 6 Comments
This freebie is a bit comical in the dark sense so if you're easily offended then you may want to skip it. ☠️ Liquid Death is offering a possible FREE 16.9oz tallboy can of Liquid Death Mountain Water with FREE Shipping when you "Sell Your Soul". 😈 Click this link then "Apply Now" and fill out a quick application to see if your soul is worthy for acquisition. 😂 They will notify if you are chosen. Good luck!
VonBeau.com does not send out any free stuff. The following screenshot is of the current offer on the company's website at the time of this posting. Samples are not guaranteed. It's at the sole discretion of the company offering the freebie/sample to fulfill any and all requests.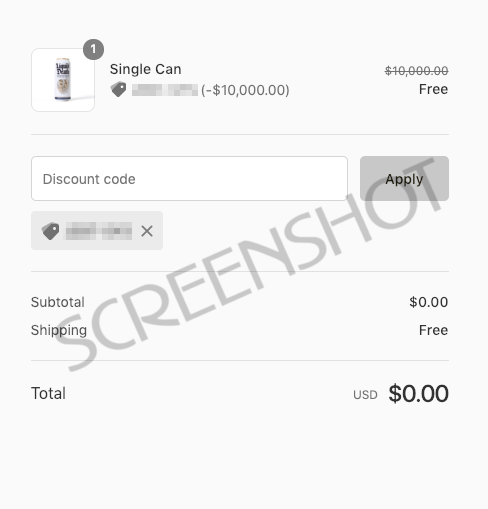 About Liquid Death
Sourced from the Austrian Alps, these ice-cold sustainable cans of pristine mountain water won't just refresh your body, they will murder your thirst.
Liquid Death's proprietary Thirst Murdering process begins by forming a rope of veins that will wrap around your Thirst's head and strangle it. Once Liquid Death reaches your Thirst's brain, all of your Thirst's memories will be replaced with repeating loops of its own head imploding. Which is exactly what happens next by it causing your Thirst's head to implode and its brain to squirt out of its ears.
Once your Thirst has been murdered, the soul of your Thirst will begin to escape and float towards the ceiling. At this point, drink a second sip of Liquid Death to rip its soul back down and force it to begin gluing its own body parts together so that it can crawl back inside you and eventually grow into a fully formed Thirst once again.