FREE Spicy Tuna Roll or California Roll at P.F. Chang's on September 20
Friday, Sep 21, 2018 | Comment
On Thursday, September 20th, P.F. Chang's will be offering up a FREE Spicy Tuna Roll or California Roll and No Purchase is Required!! The offer is valid for one free roll per person, so fill your table with coworkers, friends, and family. Everyone at the table can enjoy free sushi roll. Click here to view the offer (will be revealed on 9/20) then you'll need to show the barcode to your server to redeem at a participating restaurant — locator — near you.
You may want to call ahead and make sure your store is participating before making a special trip.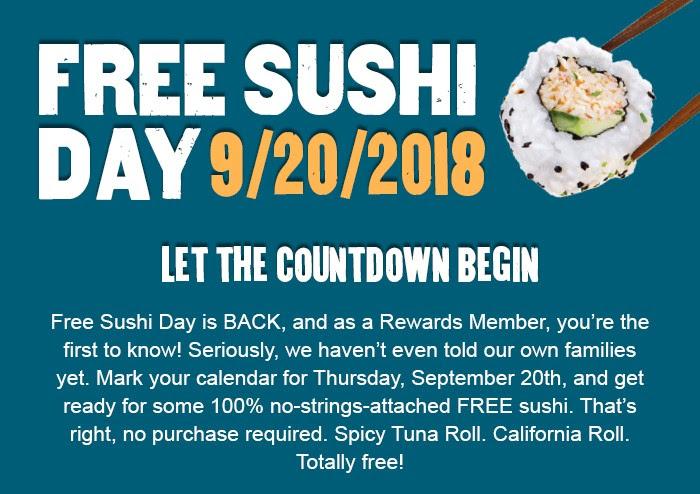 About P.F. Chang's
P.F. Chang's offers a casual dining atmosphere to experience authentic Chinese food & Asian Cuisine. Explore lunch, dinner, catering & takeaway options.