FREE Deep Fried Twinkies at Long John Silver's on September 19th
Saturday, Sep 22, 2018 | Comment
September 19th is Talk Like a Pirate Day and Long John SIlver's will be offering up a FREE Deep Fried Twinkie in exchange for your best Pirate "Aarrrgggghhhh!" Simply stop by a participating location any time on 9/19 to get your free bar of gold aka deep fried twinkie. You can also get 1 FREE Fish & Fry if you dress like a Pirate! Limit one per person. Click here to find a location near you.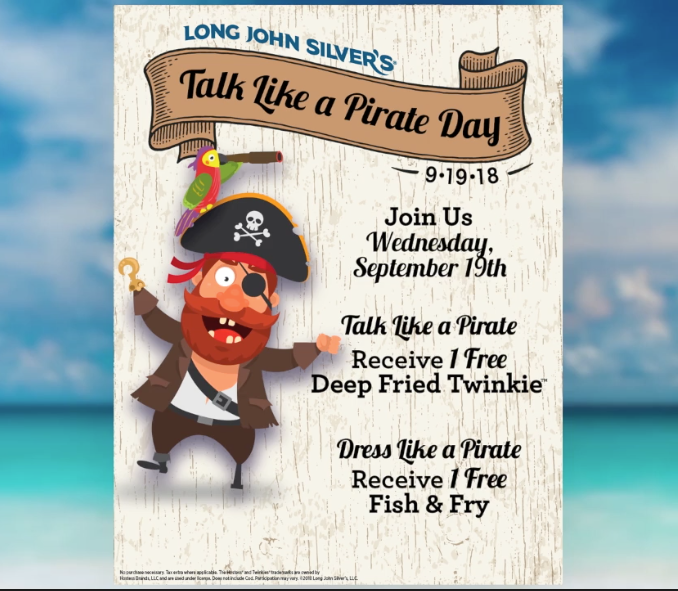 About Long John Silver's
The world's most popular quick-service seafood chain with more than 1,200 restaurants worldwide. They serve real meals featuring batter-dipped fish, chicken and shrimp, and their famous hushpuppies.