Join The Protect-A-Bed Product Testing Panel for Possible FREE Products
Sunday, Jan 31, 2021 | Comment
Join The Protect-A-Bed Product Testing Panel you could receive FREE Products such as pillows, mattress protectors, pillow covers and more to try out and review. These free products may not even be on the market yet! All they ask is that you leave honest reviews and opinions about your experience with the product you try out. Click this link and fill out the form with your name and email to join. Look for a confirmation email to arrive in your inbox within 30 minutes. Thank you Doris!
Remember, VonBeau does not send out any free stuff. The following screenshot is of the current offer on the company's website at the time of this posting. Samples are not guaranteed. It's at the sole discretion of the company offering the freebie/sample to fulfill any and all requests.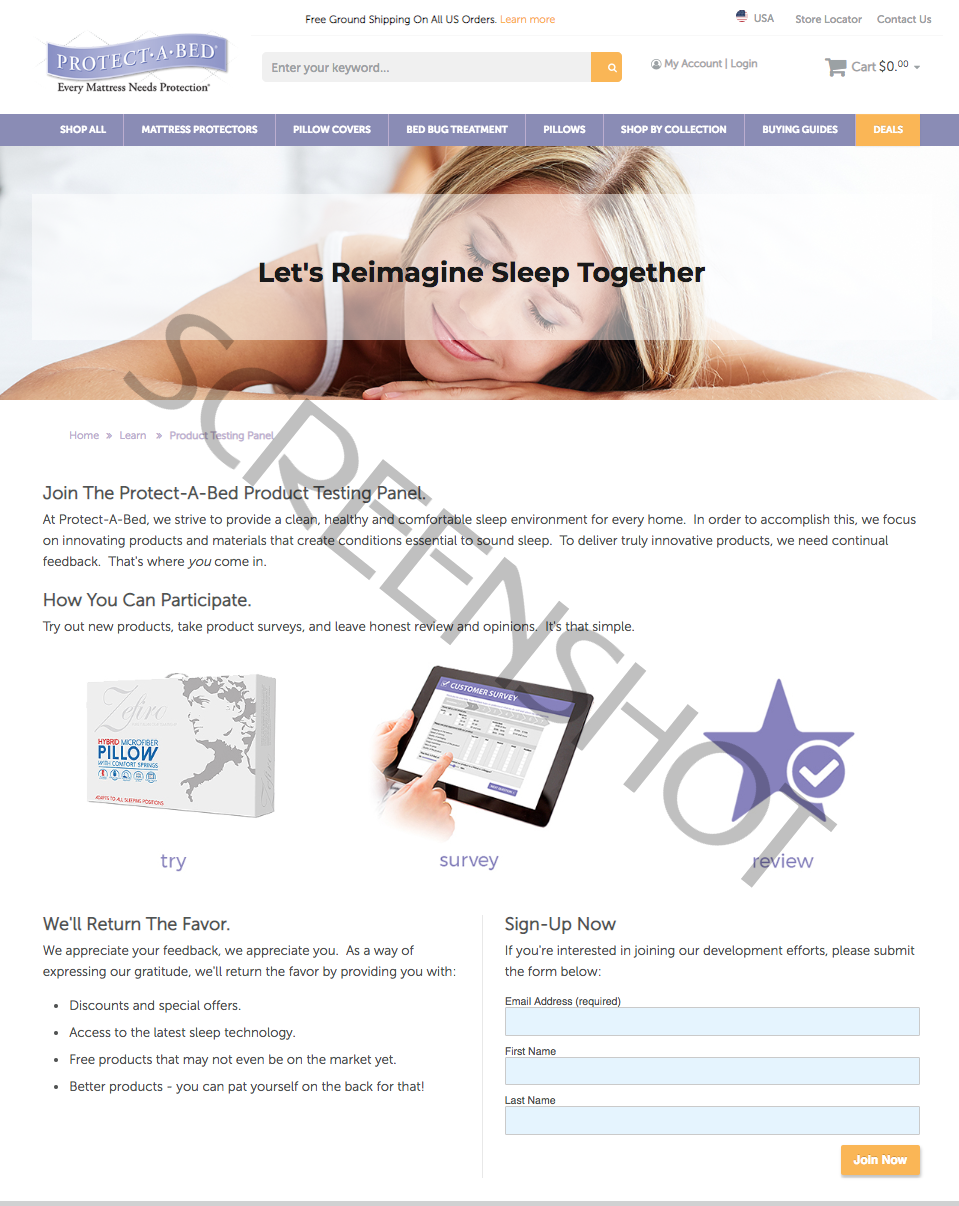 About Protect-A-Bed
At Protect-A-Bed, they strive to provide a clean, healthy and comfortable sleep environment. In order to accomplish this, they focus on innovating products and materials that create the conditions essential to sound sleep. They rethink traditional approaches and try new ones. They design fabrics that wick moisture, regulate temperature, block so you can rest comfortably. To create just the right environment, they reimagine sleep so you can rest easy.