Possible FREE Vinopure Blemish Control Infusion Serum Sample (Facebook Required)
Monday, Sep 3, 2018 | Comment
Caudalie is offering a FREE Vinopure Blemish Control Infusion Serum Sample over on their facebook page for a limited time. Please note this is a UK page and it may be for UK residents only that's why this offer is titled as a *Possible* Free Sample. However, we were able to submit our US address and it went through. There's nothing in the terms that mention it's for UK only so we'll just have to wait and see if it shows up. To request this sample, click here for PC or click here for Mobile then scroll down their wall until you see one of the free sample (see screenshot below). Click the 'Sign Up' button in that post and fill out the form that pops up. While supplies last. Thank you Caren!
Below is the post you'll need to locate on the Caudalie facebook page for the free sample. It was the 4th post down on their fb wall for us.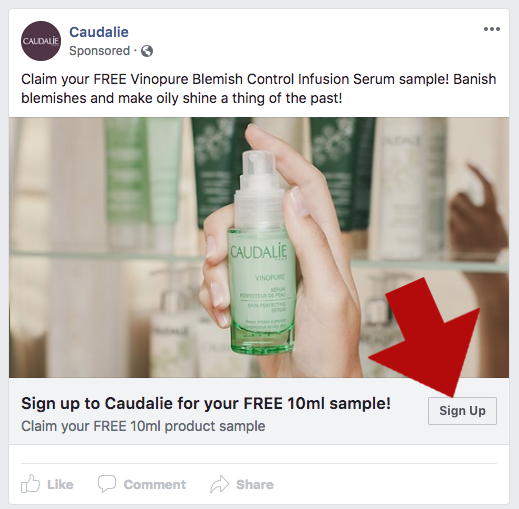 About Vinopure
This concentrated shot of natural salicylic acid, grape-seed polyphenols and organic essential oils works to visibly reduce blemishes, tighten pores and refine the skin texture. The gel-like formula glides onto the skin to leave it feeing purified whilst organic rose water controls serum levels and promotes a healthy shine-free glow.