FREE Lemon Glazed Doughnut at Krispy Kreme on 8/28 for Rewards Members
Wednesday, Aug 29, 2018 | Comment
Today, August 28th only, Krispy Kreme is offering rewards members a FREE Lemon Glazed Doughnut and no purchase is required! All you need is the app and your mobile device to redeem. Click here to download the app and sign up if you're not already a member then scan your rewards app at checkout to pick up your free doughnut on August 28, 2018 at a participating U.S. Krispy Kreme shops. Offer valid for one-time use. Limit one free Lemon Glazed Doughnut per Rewards member. Customer pays any sales tax.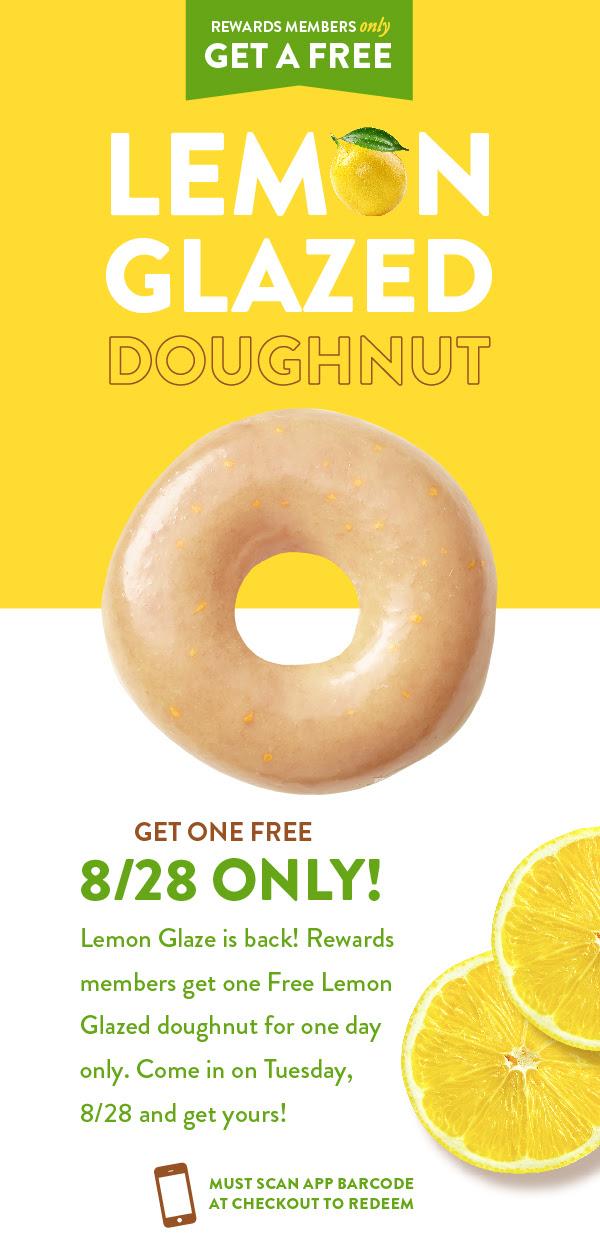 About Krispy Kreme Rewards
With the new Krispy Kreme Rewards app you can map your nearest Krispy Kreme location from your phone and get alerts when the neon glow of "Hot Now" is activated in your area. Earn points toward free doughnuts and beverages and enjoy other delicious benefits. Loyalty has never been so sweet!