FREE FaceTory Sheet Mask + FREE Shipping (Facebook Required)
Sunday, Aug 26, 2018 | 2 Comments
FaceTory is offering FREE Sheet Mask with FREE Shipping over on their facebook page for a very limited time. This mask is totally free and no purchase is required. To get yours, click here for PC or click here for Mobile then scroll down their wall until you see one of the free sample post (see screenshot below). Click the 'Sign Up' button in that post and fill out the form that pops up to claim your free sheet mask. While supplies last. Thank you John and Caren!
⚠️If you have any issues with the form not submitting, switch the country to Canada and click submit (it won't go through) then change it back to United States and you should be good to go.
Below is the post you'll need to locate on the FaceTory facebook page for the free mask. It was the 2nd post down on their fb wall for us.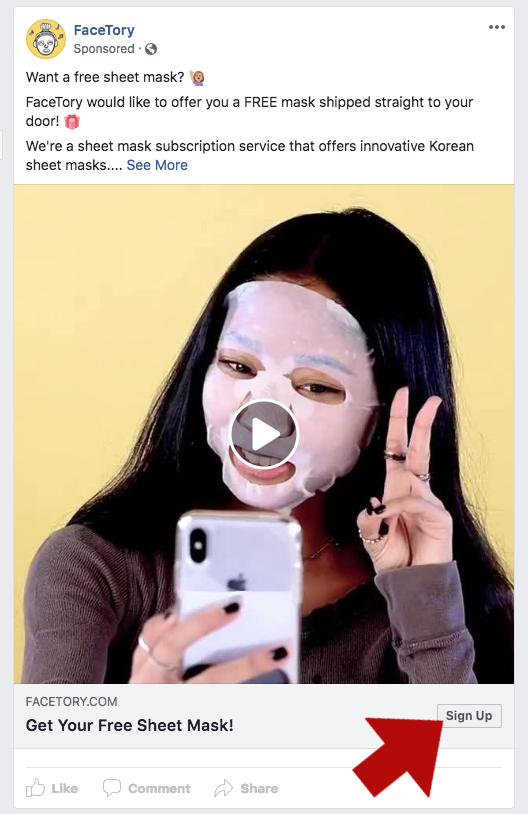 About FaceTory
FaceTory is a Monthly Korean Sheet Masks Subscription that offers 4-7 hand picked Korean sheet masks delivered to you starting at $5.95 per month.