FREE Maybelline Compulsion Lipstick
Makeup lovers!! Maybelline is currently offering FREE Color Sensational Shine Compulsion Lipstick over on their facebook page but only for a very limited time. To get yours, click here for PC or click here for mobile the look for the free lipstick post (see screenshot below) and click the 'Sign Up' button. A form will pop up then you'll need to select the color you'd like and fill out the form to claim your freebie. Thank you EJ! Leave a comment below and let us know which shade you pick! ⚠️If you have any issues with the form not submitting, switch the country to Canada and click submit (it won't go through) then change it back to United States and you should be good to go.
Below is the post you'll need to locate on the Maybelline facebook page (PC Verison) for the free samples. It was the 1st post their fb wall for us.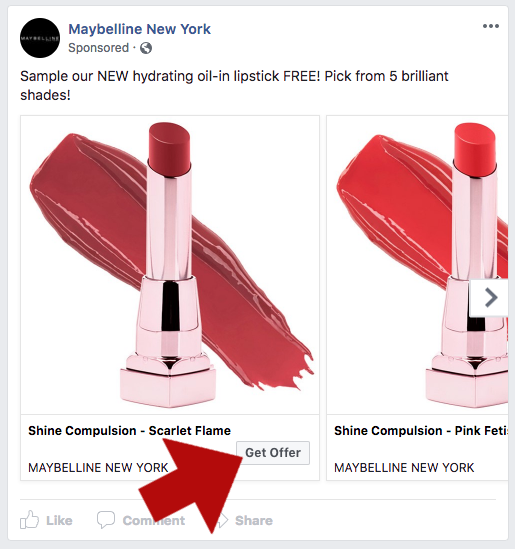 If you're on the Mobile version, you'll need to tap on "Active Ads" tab at the top (shown below) for the free offer to display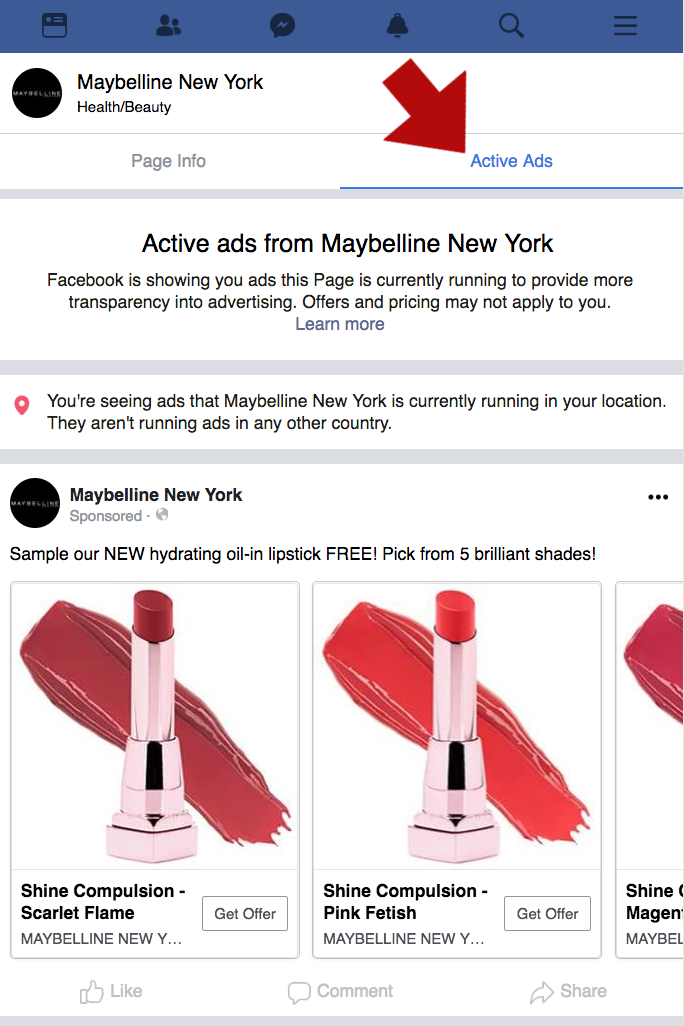 Posted by MrsVonBeau ~ See more
Freebies