FREE Eco-Friendly Wet Wipe Sample
Aug 14, 2018 @ 10:21AM CDT
|
Comment
FREE Tap'n'Fresh Eco-Friendly Wet Wipe Sample - Tap'n'Fresh is the first truly biodegradable wet wipes! For a limited time, you can get a FREE Tap'n'Fresh Eco-Friendly Wet Wipe Sample mailed to you, while supplies last. Click this link then answer the 4 brief questions and fill out the form to request your sample. Please note this is a new company with not much info so samples are probably extremely limited. Also, keep in mind that it's possible they may not be able to fulfill all request if they get an overwhelming response but still worth a try. The image in this post is for illustration purposes only.
About Tap'n'Fresh
Tap'n'Fresh is an inexpensive and low waste wet wipe alternative that's perfect for personal, home, travel, and child care cleaning.
Remember, VonBeau does not send out any free stuff. The following screenshot is of the current offer on the company's website at the time of this posting. Samples are not guaranteed. It's at the sole discretion of the company offering the freebie/sample to fulfill any and all requests.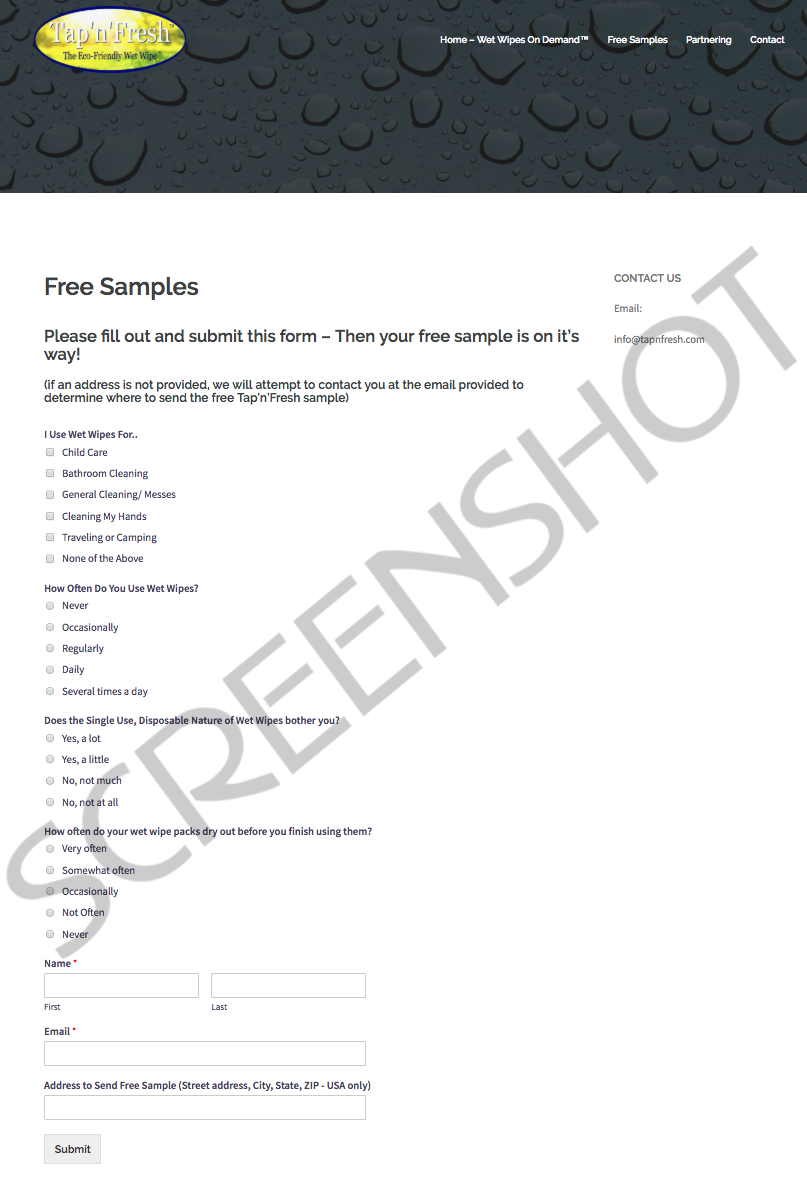 Posted by MrsVonBeau ~ See more
Samples