FREE Tazo Tea Sample Pack
Aug 13, 2018 @ 7:11AM CDT
|
Comment
MARS DRINKS is offering a FREE Tazo Tea Sample Pack that includes one (1) Freshpack of Tazo zen green tea and one (1) Freshpack Tazo awake english breakfast. Freshpacks are only compatible with MARS DRINKS Flavia brewers. If you have a Flavia brewer and would like a sample, click this link then fill out the form to request yours, while supplies last. A company name is required. Limit one sample per person/per location.
About MARS DRINKS
MARS DRINKS offers a range of specialty drinks that are sure to please everyone in the workplace, large or small. With lattes, pressure brewed espresso, real-leaf teas and fresh-ground coffee, they bring the coffee shop taste and choice to the workplace.
Remember, VonBeau does not send out any free stuff. The following screenshot is of the current offer on the company's website at the time of this posting. Samples are not guaranteed. It's at the sole discretion of the company offering the freebie/sample to fulfill any and all requests.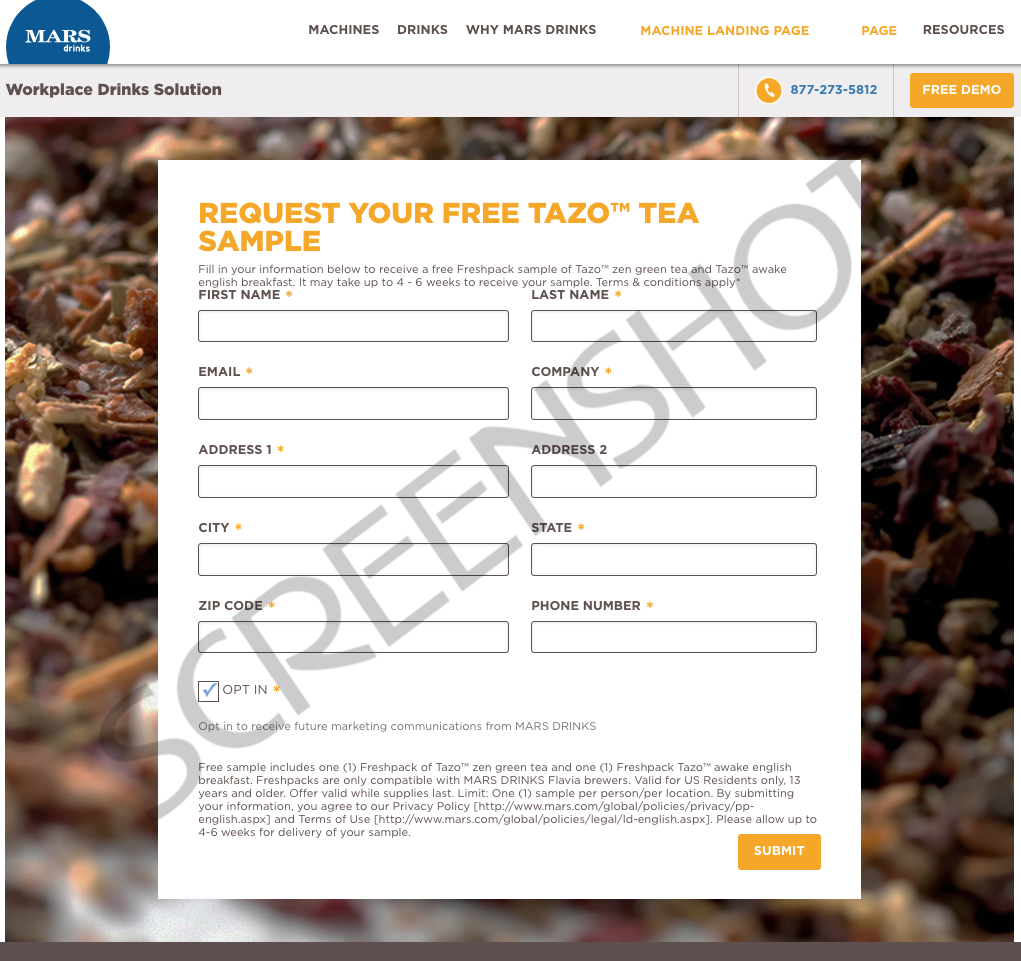 Posted by MrsVonBeau ~ See more
Samples