FREE Product Samples Sampler Pack
The Sampler Program by The Sampler App allows select members to create and receive a FREE Product Samples Sampler Pack that matches their profile. To see if there are any samples are available to you, click this link here then register with email (text confirmation is required) or log in if you're already a member. Answer a few questions to see if you're a match for any current offers. If no sample matches are found, you'll have the option to receive a text when free product samples become available for you. This program is available only for a limited time or while supplies last. Leave a comment below and let us know if you're offered and samples today.
VonBeau.com does not send out any products or free stuff. You must request the offer through the link posted above. Samples are not guaranteed. It's at the sole discretion of the company offering the freebie/sample to fulfill any and all requests.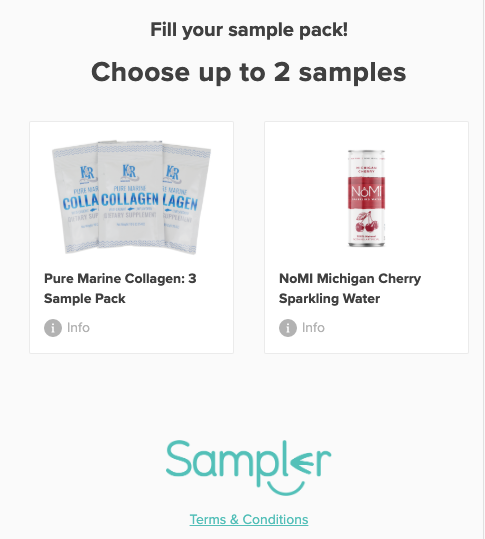 Posted by MrsVonBeau ~ See more
Samples