FREE Travel More T-Shirt
If you have the Instagram app, you could score a FREE Travel More T-Shirt from Serengetee! HERE'S HOW: First, go to their Travel More Giveaway post here then like their post/photo, and tag two friends in the comments. Repost it to your story, tag @Serengetee and screenshot your repost. After you've done all that, fill out this form here and upload the screenshot of your repost. They will contact you via email with redemption instructions on Sunday. NOTE: They were originally only giving away 2,000 shirts but added this post to say the increased inventory available and there's now NO LIMIT so hurry and get your entry in. Thank you John and Kara!
Remember, VonBeau does not send out any free stuff. The following screenshot is of the current offer on the company's website at the time of this posting. Samples are not guaranteed. It's at the sole discretion of the company offering the freebie/sample to fulfill any and all requests.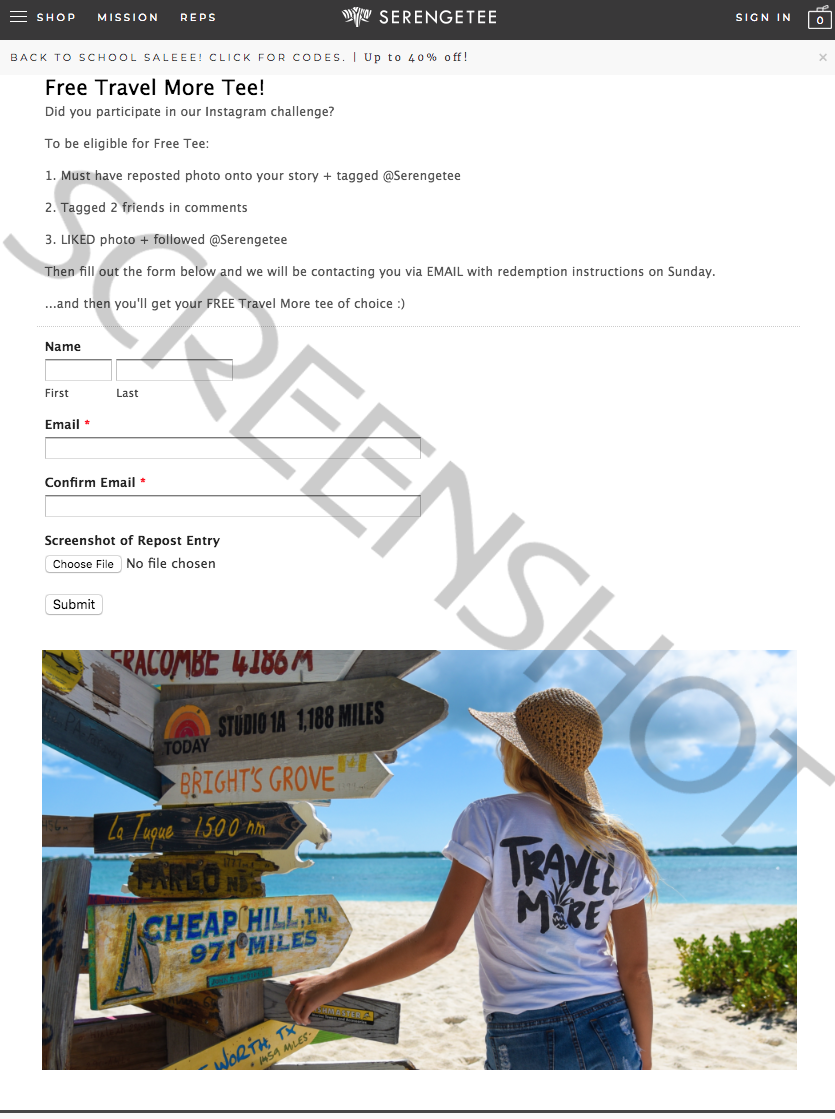 Posted by MrsVonBeau ~ See more
Freebies